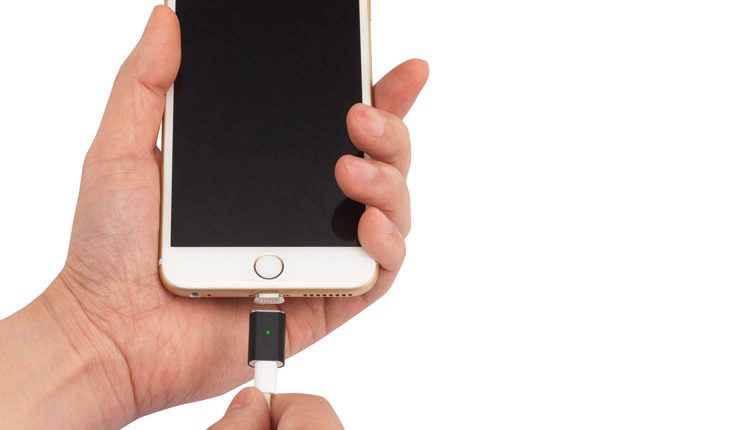 Intelligent Charging And Synchronizing With MagnetSafe
The renkforce MagnetSafe cable and MagnetSafe Lightning adapters has been introduced by Conrad Business Supplies. The two newly developed products prevent possible accidents due to tangled charging cables, whether on the road, i.e. at the airport, or in company meetings. They also ensure effective charging of smartphones and tablets, as well as fast data synchronization.
The functional and practical MagnetSafe adapters and MagnetSafe cables have a special magnetic connector which releases itself at a certain pulling force. This means tablets and smartphones are perfectly protected against drops while charging or synchronizing.
This magnetic connector is reversible (in that it can be used both ways) so the cable or adapter cannot be inserted incorrectly. Owing to its flat design, the magnetic connector can remain permanently attached, which protects both micro-USB and lightning ports from dirt, dust and wear.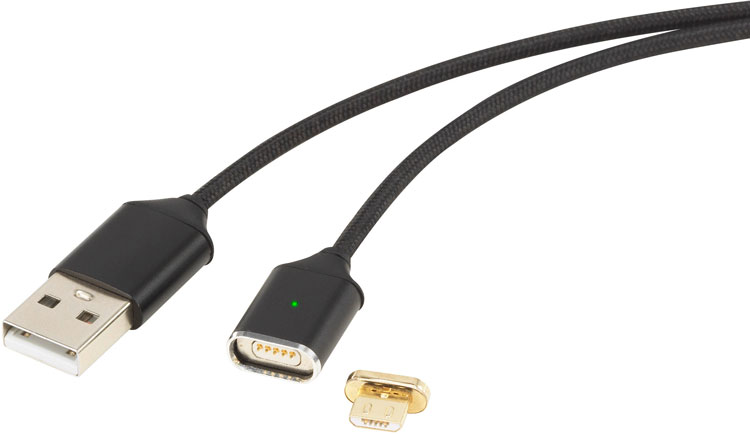 For Android and Apple devices
"In order for Apple users to benefit from the MagnetSafe connector, we offer the new renkforce product in two versions", explained Tobias Wutz, Product Manager at Conrad Business Supplies. "For iPhone, iPad and iPod, we offer a renkforce MagnetSafe adapter, which can be easily plugged into the existing Lightning cable. For users of smartphones and tablets with a micro-USB connector, Conrad Electronic offers the new 1m-long and extremely robust renkforce MagnetSafe cable. In addition to its magnet function, the product offers a high-quality fabric sheathing. This protects the cable against dust and impact, and prevents cable breaks."
All accessories offer gold-plated plug-in contacts. They provide lasting protection against corrosion and improve the conductivity, which in turn allows even faster data transmissions.
Cables and adapters of the renkforce brand comply with the EU environmental guidelines (ROHS and REACH), which restrict and license components for electronic products.