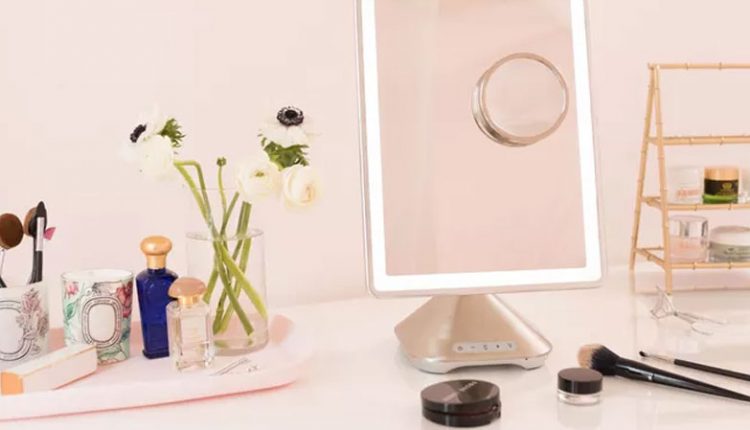 Someday in the future mirrors will be smart enough to lie to us, assuring us we're the fairest of them all. Until then, there's this smart mirror from iHome.
The distortion-free mirror measures 10×13″, and features a built-in Bluetooth speaker to play music while getting ready, and a USB jack to keep your phone charged.
The adjustable mirror includes a removable 3.5″ mirror with 10x magnification and variable LED lighting around the frame to see as much detail as you want.
There's also a built-in mic with echo-cancelling technology and support for Siri and Google Assistant.
That way you can ask the mirror to do stuff while you're grooming.
To do so, you push and hold a button on the device to activate the voice assistant through your phone.
Saying 'Hey Siri, call mom' would be pretty cool, leaving your hands free to draw on your winged eyeliner with the razor sharp precision of a surgeon.
You can even use it on the go thanks to a rechargeable battery.
And a timer will switch off the light after 25 minutes if you forget.