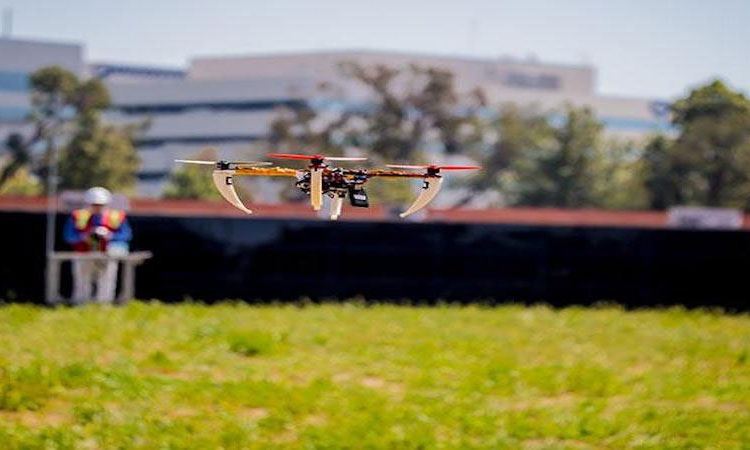 In June of last year when the FAA released its new rules, which allow commercial use of drones, they created a market estimated at $82bn, and 100,000 jobs over the next few years.
However, at this time, according to those rules, drone operation is restricted to Line-of-Sight (LOS), which means that the operator must be able to see the drone rather than control it Beyond Visual Line of Sight (BVLOS).
Qualcomm engineers immediately went to work. Over the past several months they tested the operation of drones over the 4G LTE network, and released the results this week.
Military drones can be controlled remotely through military satellite links. Military drones can fly in Asia, while controlled from a control station near Las Vegas. Civilian drones, though, use short-range, direct line-of-sight radios, often in unlicensed bands, such as the one used for WiFi. In fact, quite a few drones are controlled through WiFi links.
Many commercial drones also carry GPS systems, and can be programmed to fly autonomously beyond radio range, but cannot be controlled by the pilot at that time.
The communication between the pilot and the drone is two-way: controlling its flight is done through the downlink, while any surveillance video sent back from the drone's camera is done through the uplink. Both use the same short-range radios, typically limited to a range of less than two miles.
Qualcomm engineers were visionary enough to realize that just like personal radios ('Walkie-Talkie'), limited by their range, were replaced by mobile phones connected to a cellular network, so would pilot-to-drone communications.
With more than 1,000 flights, conducted at Qualcomm's UAS Flight Center in San Diego, at an altitude of 400ft (subject to FAA altitude restrictions), they collected data that proved that such operation was feasible.
The findings of the report include:
The cellular signal is very strong at the drone operating altitude of 400ft;
Handover (from one cell tower to another) is very successful, and occurs less frequently than with ground-based phones;
However, there was more interference due to the fact that at that altitude, a drone can receive more cell towers than a ground-based phone.
Based on the findings of this report, Qualcomm began working on improvements to the 4G LTE network to support drone operations. Those include better interference mitigation, power control optimization, and cell tower selection optimization.
"This is just the beginning. The growing drone industry will benefit from the fast pace of innovation of the cellular ecosystem and continuous evolution of LTE technologies," said Qualcomm.
What does this mean?
Just like range stopped being an issue for personal radios once the cellular network was created, drones will not be range-limited anymore. At least not due to the wireless communications range. They will still be limited by their ability to carry fuel or batteries. This brings the industry one step closer to long-range drone operation, for many purposes, one of which is package delivery.