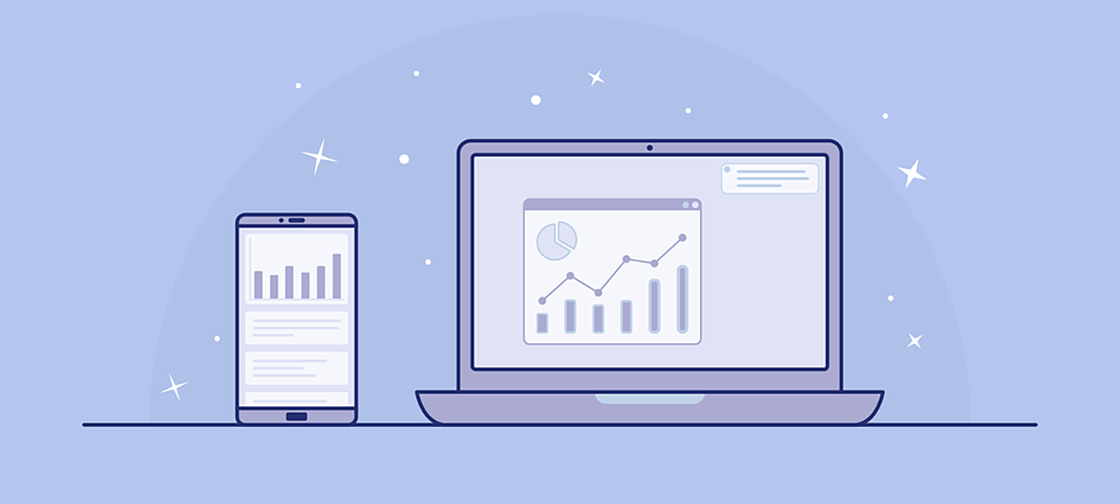 According to IC Insights' recently released 'Mid-Year Update' to 'The McClean Report 2019', after flying high for two years, DRAM sales growth is forecast to rank last in 2019, worst among all IC categories; NAND flash sales decline close behind.
The update included IC Insights' 2019 ranking of revenue growth rates for the 33 IC product categories defined by the World Semiconductor Trade Statistics (WSTS) organization.
The figure below shows the distribution of growth rates for the 33 IC product categories in 2018 and IC Insights' forecast for 2019. In an ugly turnaround from last year, growth rates in 2019 are expected to be heavily weighted toward the negative side of the chart, with nine segments forecast to see a sales decline of ten percent or more and 16 product categories expected to experience flat sales or a single-digit decline in revenue growth.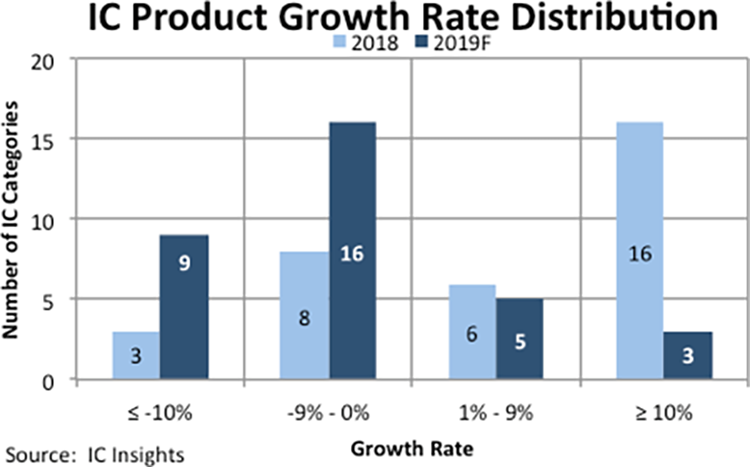 Eight of 33 IC product categories are forecast to see an increase in sales in 2019, led by Industrial/Other—Special Purpose Logic, which is forecast to jump 38% this year, followed by Display Drivers and PLDs. In 2018, 22 IC product categories experienced sales growth—16 of those with at least ten percent growth.
After two years of leading the industry in sales growth, the DRAM market is forecast to face the biggest decline this year, ranking it at the bottom of the 2019 sales growth list. NAND flash and SRAM are expected to join DRAM as the only categories with weaker growth than the total IC market (-15%).