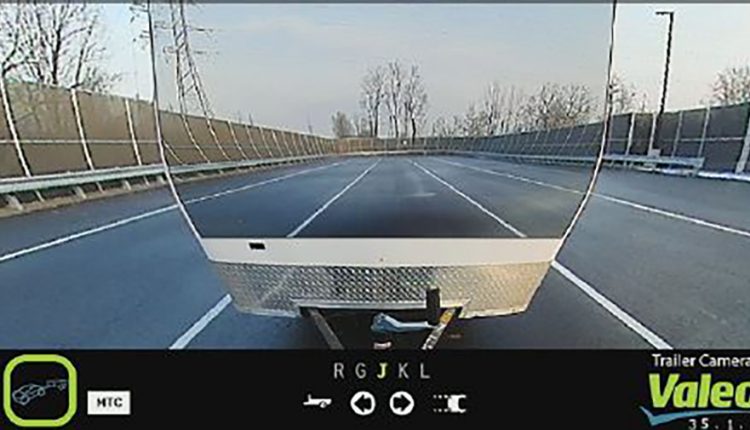 Valeo
The 'invisible' trailer, teleportation and more at CES 2019
Make your trailer 'Invisible' with Valeo XtraVue Trailer. Reportedly the first of its kind on the market, Valeo XtraVue Trailer is an innovation that enables drivers to see what is happening on the road behind their trailer or caravan, an invaluable driving assistance system that makes vehicles easy to maneuver and safer to drive.
The system uses video cameras fitted at the rear of a vehicle and the rear of a trailer or caravan. Feeding into a single homogeneous image, it allows drivers to see what is going on behind their vehicle on a small display located in front of them, as if their trailer or caravan had disappeared, making maneuvers easier than ever, whatever the size of the trailer or caravan being pulled. Drivers can change lanes, reverse and park, all with full control over their environment.
Teleport your friends and family with Valeo Voyage XR. This technology brings teleportation to life by drawing on the broad range of technologies developed by Valeo (cameras, sensors, telematics, and human-machine interface.). Valeo Voyage XR enables a 'stationary' virtual passenger to join an autonomous driving journey from a remote location using a virtual reality headset and controls. The person in the vehicle can interact with the avatar of their virtual passenger by looking in their rearview mirror. This system creates the illusion that the person you choose is right by your side, even if they are not in the vehicle and even if they are actually on the other side of the world.
Ride in a level four autonomous car in a city near you with Valeo Drive4U. Valeo Drive4U will be navigating the streets of Las Vegas autonomously, with no human intervention except an engineer behind the wheel to supervise operations. The demo car is special in that it uses only series-produced Valeo sensors. These include ultrasonic sensors, cameras, radars and, most importantly, eight Valeo SCALA laser scanners, the automotive industry's only series-produced LiDAR (Light Detection and Ranging) technology on the market today.
Gain control of an autonomous car from another location with Valeo Drive4U Remote. Valeo Drive4U Remote enables operators to control an autonomous vehicle from a remote location. The technology is designed to assist drivers, relieve them of certain driving tasks or even switch to manual driving mode when the vehicle is unable to handle a given situation. Anything can happen on the road, from sudden severe weather conditions to an unexpected medical problem, which is when being able to take remote control of a vehicle is necessary.