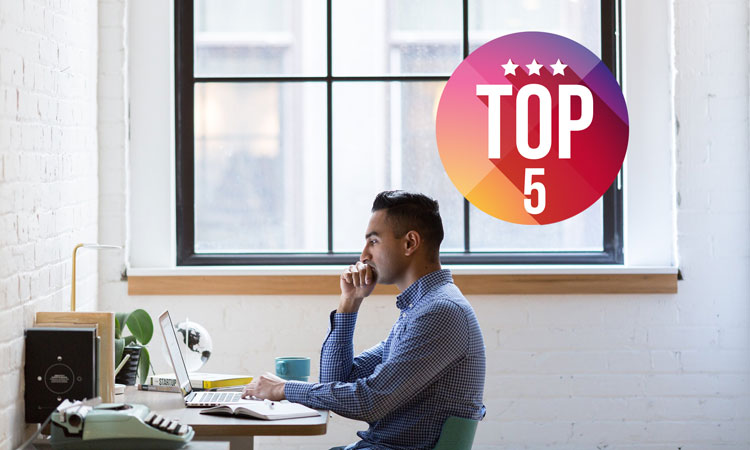 Engineering students need a powerful and flexible workstation that has plenty of graphical grunt and can handle complex tasks and demanding applications.
The exacting demands of an engineering student can in some cases make the hunt for the perfect laptop slightly easier, as it narrows your options in an increasingly crowded market.
However, it can also make it tricky to find the right laptop that offers the power you need, while also costing a reasonable amount of money. So here is a list of the very best laptops for engineering students to help you find the perfect laptop at an ideal price.
So, what do you need to look for in a laptop for engineering students?
You're probably going to be running complex programs, such as AutoCAD, which means you're going to need to have a laptop with enough power to run them.
Therefore you need a laptop with an Intel Core i5 or Core i7 processor and at least 8GB of RAM, though 16GB is even better.
Many of the programs engineering students rely on are also graphically intensive – especially ones such as CAD, MATLAB and Solid Works that are used for 3D modelling and video rendering. This means it's essential to have a laptop with a dedicated graphics card – rather than an integrated one powered by the processor.
This is why some gaming laptops are good choices for engineering students, as they offer that kind of graphic power, and the fact that they can handle games for when you unwind after classes won't hurt either.
A big screen with a high resolution is also advisable, and if you're going to be working on site a lot, it would be a good idea to take a look at some of the rugged laptops that are built to withstand accidents on work sites.
With those requirements in mind, check out this list of the top five laptops for engineering students in 2017.
---
The Top 5 Laptops For Engineering Students In 2017
1. Dell Precision 7510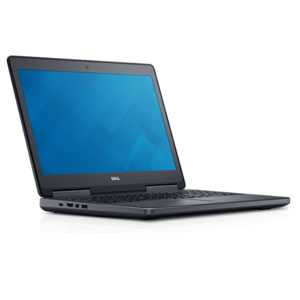 CPU: Intel Core i5-6300HQ | Graphics: Intel HD Graphics | RAM: 8GB | Screen: 15.6″, 1,920×1,080 pixels | Storage: Up to 1TB HDD
As expected from a Dell workstation laptop, you get cutting edge components and the type of flexibility in the customisation process that sorely lacks with the SOHO-oriented Inspiron range. This is Dell's direct, built-to-order model at its best: from the latest Intel quad-core CPU to a plethora of other high end parts, this is as good as it gets. For engineering students looking to get this excellent laptop, it is strongly recommended you add a dedicated graphics card.
2. Lenovo ThinkPad P40 Yoga
CPU: 2.5GHz Intel Core i7-6500U | Graphics: Nvidia Quadro M500M | RAM: 8GB | Screen: 14.1″, 1920×1080 pixels | Storage: 256GB SSD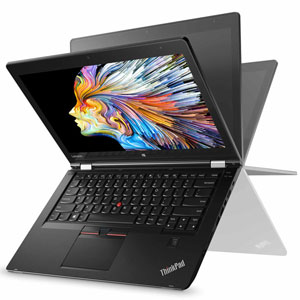 Lenovo hails this model as the world's first multi-mode workstation, one that manages to combine power and creativity thanks to a 360° hinge that has, to some extent, set the standard when it comes to convertible or 2-in-1 designs.
What's more, it is one of the very rare laptops to come with built-in Wacom Active ES pen technology, capable of delivering 2048 levels of pen pressure sensitivity and tilt recognition. This makes it an excellent laptop for engineering students who need something easily portable, yet also very powerful.
3. Razer Blade Pro
CPU: Intel Core i7 | Graphics: Nvidia GeForce GTX 1080 (8GB GDDR5) | RAM: 32GB | Screen: 17.3″, UHD (3,840×2,160) IGZO touchscreen with G-Sync | Storage: 512GB – 2TB PCIe SSD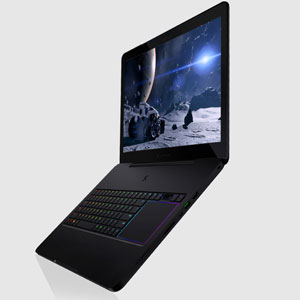 This is one of those gaming laptops we mentioned earlier that also does a fantastic job as a mobile workstation for engineering students. It's expensive, yes – it certainly won't save you money when compared to building your own PC. On the other hand, it measures in at only 0.88″ thick with an onboard 17″, 4K multi-touch display and a built-in WiFi card.
If that's not enough to sell you on it already, the Razer Blade Pro also introduces the company's Ultra-Low-Profile Mechanical switches to a notebook for the first time ever.
These keys bear an appearance similar to your run-of-the-mill chiclet keyboards, but press down on them yourself and you'll feel (and hear) the authentic click of a mechanical keyswitch.
4. Samsung Notebook 9 Pro
CPU: 7th generation Intel Core i7 | Graphics: Intel HD Graphics 620 – AMD Radeon Graphics (2GB GDDR5) | RAM: 8GB – 16GB | Screen: 13.3″ – 15.6″ FHD (1,920×1,080) LED display with Touch Screen Panel | Storage: 256GB SSD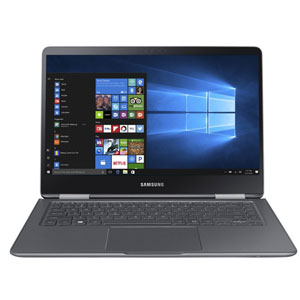 The Samsung Notebook 9 is what other 2-in-1 laptops have aspired to be since their conception. It hones in on the S-Pen, Samsung's own proprietary stylus with 4,096 levels of pressure sensitivity (the same as Microsoft's new Surface Pen), a nifty little accessory that conveniently doesn't require charging.
Although the touchscreen display is only 1080p, at between 350 and 450 nits of brightness, you won't be paying any mind to the pixels, or lack thereof. Plus, the lengthy battery life more than makes up for this hybrids few setbacks.
5. Dell Inspiron 15 Gaming
CPU: 7th generation Intel Core i5 – i7 | Graphics: Nvidia GeForce GTX 1050; Intel HD Graphics 620 – GTX 1050 Ti; Intel HD Graphics 630 | RAM: 8GB – 16GB | Screen: 15.6″ FHD (1,920×1,080) – UHD (3,840×2,160) anti-glare LED-backlit | Storage: 1TB HDD – 1TB HDD; 128GB SSD

Credit: Dell