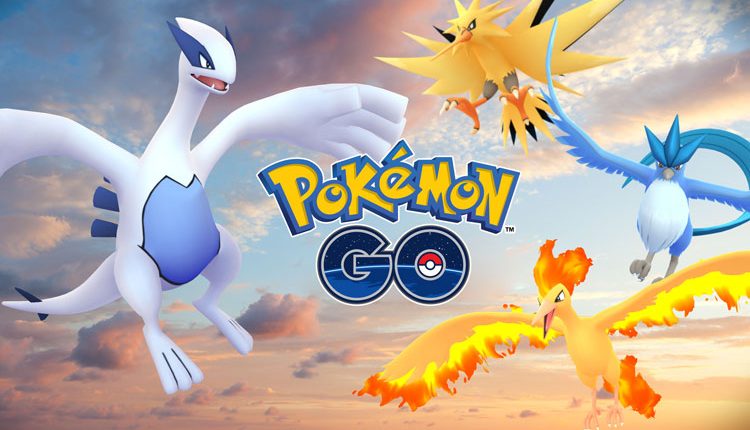 Credit: Niantic
Top 10 Portable Power Banks For Playing Pokémon Go
Pokémon Go-ers have to be prepared.
Pokémon GO has celebrated its first anniversary with real-world and in-game summer events, ranging from the Pokémon Go Fest in Chicago in July to the 'Pikachu Outbreak' in Yokohama, Japan in August.
"It's been an incredible first year for Pokémon GO thanks to the passion and dedication from the global Trainer community," said John Hanke, CEO of Niantic. "As part of the first anniversary, we'll be giving players around the world the chance to enjoy fun in-game events, engage with friends and other Trainers at real-world events, and much more."
But far from dropping the Pokéball there, Niantic and The Pokémon Company International have since revealed that the first Legendary Pokémon are now available for Trainers worldwide to discover, battle, and catch in Pokémon GO.
Trainers around the world and the attendees at Pokémon GO Fest in Grant Park, Chicago have worked together to catch millions of Pokémon to unlock a variety of in-game bonuses and welcome the Legendary Pokémon, Lugia and Articuno, to Pokémon GO.
Legendary Raid Battles
Trainers can now team up together to battle Lugia and Articuno in Legendary Raid Battles everywhere starting immediately. Additionally, the Legendary Pokémon Zapdos and Moltres will also soar into Pokémon GO soon.
It seems that the Pokemon Go craze is far from sizzling out, with Niantic rolling out new developments regularly to keep its gamers occupied.
---
Whilst for gamers this has led to countless hours of enjoyable gameplay, you can guarantee 100% of the die-hard fans have had to invest in a portable power bank for their mobile phone, as even a full smartphone battery charge does not suffice.
There is nothing worse than your phone dying just as you are about to capture your first Articuno on a Legendary Pokémon raid; or finally catching a Ditto as the fatal plug-in symbol flashes across the screen.
Pokémon Go-ers have to be prepared. So we give you, according to multiple sources:
The Top 10 Portable Power Banks For Playing Pokémon Go
1. Anker PowerCore 20100
2. ZeroLemon ToughJuice 30,000mAh
3. RAVPower portable external battery charger
4. Mophie Powerstation Plus
5. LinearFlux Lithium Card Pro
6. Poweradd Pilot 2GS portable charger
7. Lepow portable external battery charger
8. AUKEY power bank
9. Jackery Bolt
10. AmazonBasics portable power bank
---
Or if you want to be environmentally-friendly and earth-conscious whilst you catch 'em all, here are the top five best solar chargers for your smartphone, according to BestAdvisor.
 Top 5 Best Solar Chargers
1. X-Dragon portable foldable solar charger
8 solar panels
40W peak power
22-25% transformation efficiency
1 USB port
2. Anker solar charger PowerPort
3 solar panels
21W peak power
21.5-33.5% transformation efficiency
2 USB port
3. QueenAcc portable solar charger with LED lights
1 solar panels
2W peak power
8% transformation efficiency
2 USB port
4. ECEEN solar charger backpack
1 solar panels
7W peak power
22% transformation efficiency
1 USB port
5. Bushnell Bear Grylls SolarWrap charger
1 solar panels
8W peak power
1 USB port