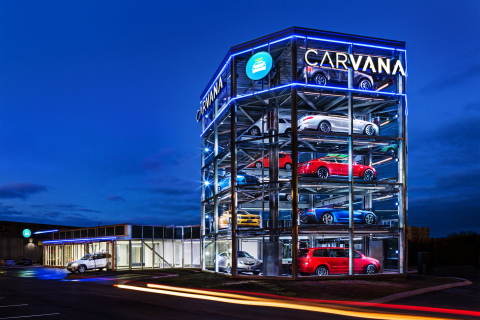 Video of the Day: Watch this giant robot dispense cars like a vending machine
Think about how easy it is to stick a few quarters into a vending machine and watch your snack of choice drop to the bottom. A company called Carvana has created a similar system for buying your next car with its fully-automated coin-operated vending machine for cars.
While Carvana's vending machine isn't quite an original concept, since other car manufacturers have similar machinery in place, the company has taken it to the next level, allowing potential buyers to shop right from their home on the computer.
"We are delighted to launch the world's first robotic Vending Machine for cars," said Ernie Garcia, founder and CEO of Carvana. "Carvana created the original car Vending Machine concept in Atlanta in 2013, and we've spent the last two years taking this experience to a whole new level. Our new Vending Machine is a state-of-the-art, multi-story structure that delivers our customers' cars by merely inserting a custom coin. Carvana's mission is to create a better way to buy a car, and this new Vending Machine will be a one-of-a-kind experience that mirrors just how simple and easy we've made it to buy a car online."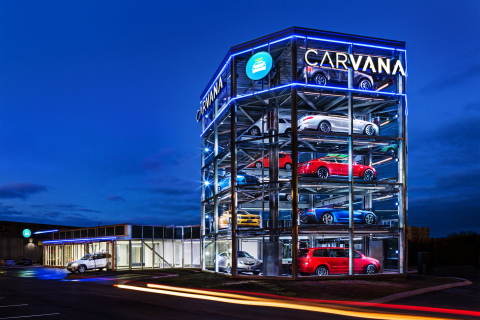 The machine, based in Nashville, TN, is a five-story glass tower that holds 20 cars, and contains an automated delivery system that moves a customer's vehicle from the Tower and into each Bay.
After ordering online,  a customer can head to the vending machine, select their name from a kiosk, and insert a Carvana-coin into the custom coin slot to initiate the vending process. At that time, their car is automatically retrieved from the Tower and moved through the machine until it reaches a Delivery Bay, where they buyer can hop in and begin their seven-day test ownership period.
Carvana also supplies each customer with a personalized video of their one-of-a-kind Vending Machine experience so they can share with others on social media.
For customers who live outside of Tennessee but want to pick up their car at the Vending Machine, Carvana will subsidize $200 in airfare and arrange white glove transportation from the Nashville airport.
To learn more visit Carvana.