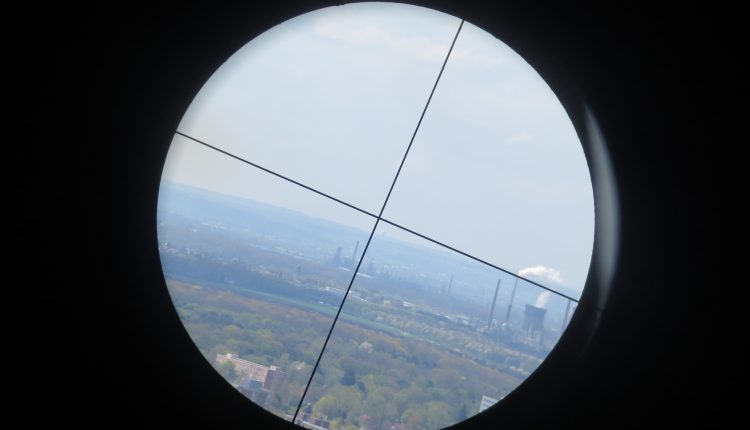 A new world record in wireless data transmission has been achieved
How fast is incredibly fast when it comes to wireless data transmission? How about relaying the contents of an ordinary DVD in under 10 seconds via radio.
A team of researchers from the University of Stuttgart and the Fraunhofer Institute for Applied Solid State Physics IAF exceeded the state of the art by a factor of 10 with their data rate of 6 Gigabit per second over a distance of 23 miles.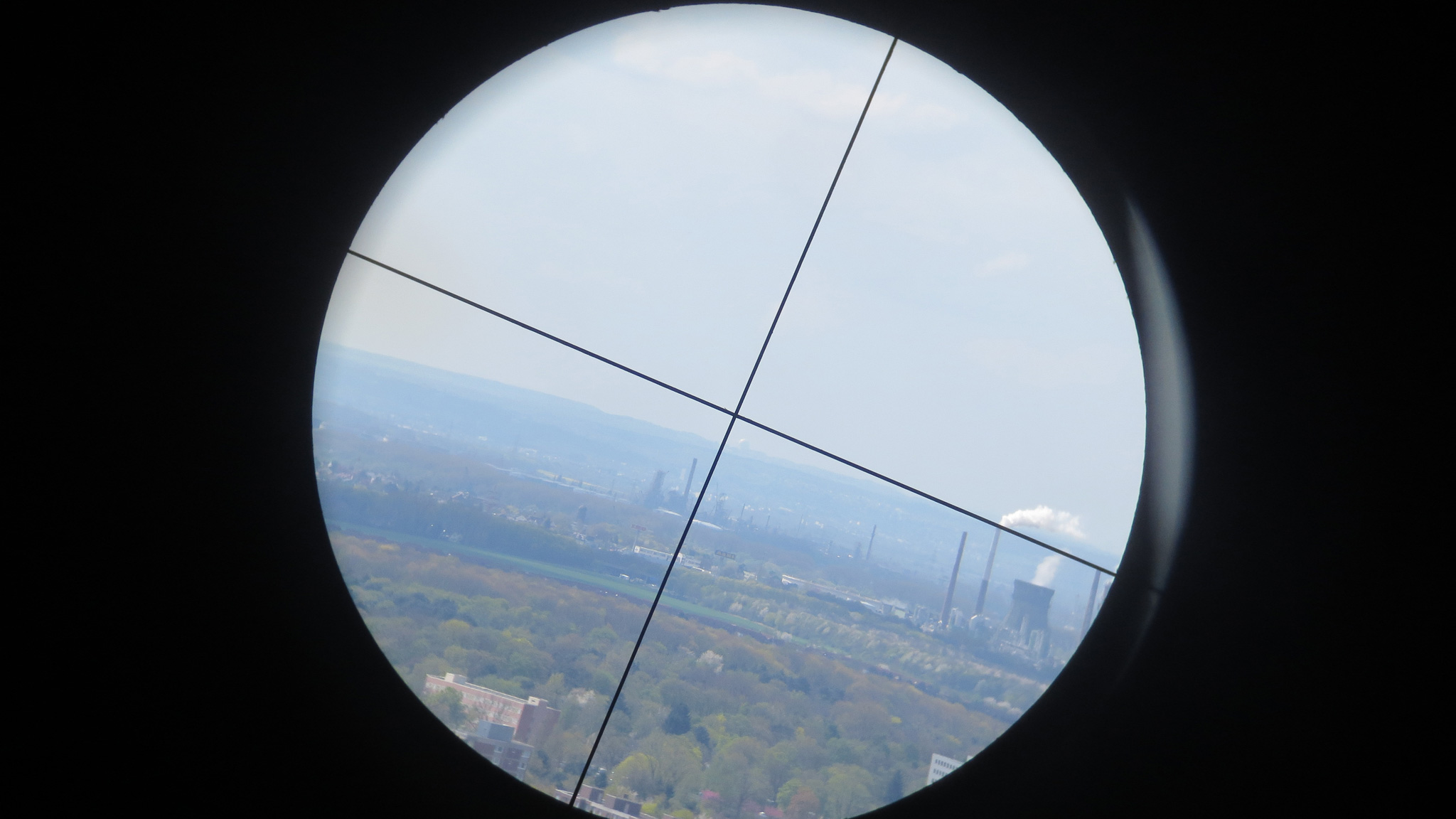 The record data transmission took place on a stretch between Cologne and the distant town of Wachtberg, about 23 miles away. The stations were located on the 45-story Uni-Center in Cologne and the site of the Space Observation Radar TIRA at the Fraunhofer Institute for High Frequency Physics and Radar Techniques FHR in Wachtberg.
These extremely high data rates of 6 Gbit/s were achieved via efficient transmitters and receivers at a radio frequency of 71–76 GHz in the so-called E band, regulated for terrestrial and satellite broadcasting. Only in this bandwidth can these enormous data rates be achieved. The transmission needed to be incredibly powerful to combat the usual weakening signal over long distances, which was assisted by using fully monolithically integrated millimeter wave circuits (MMICs).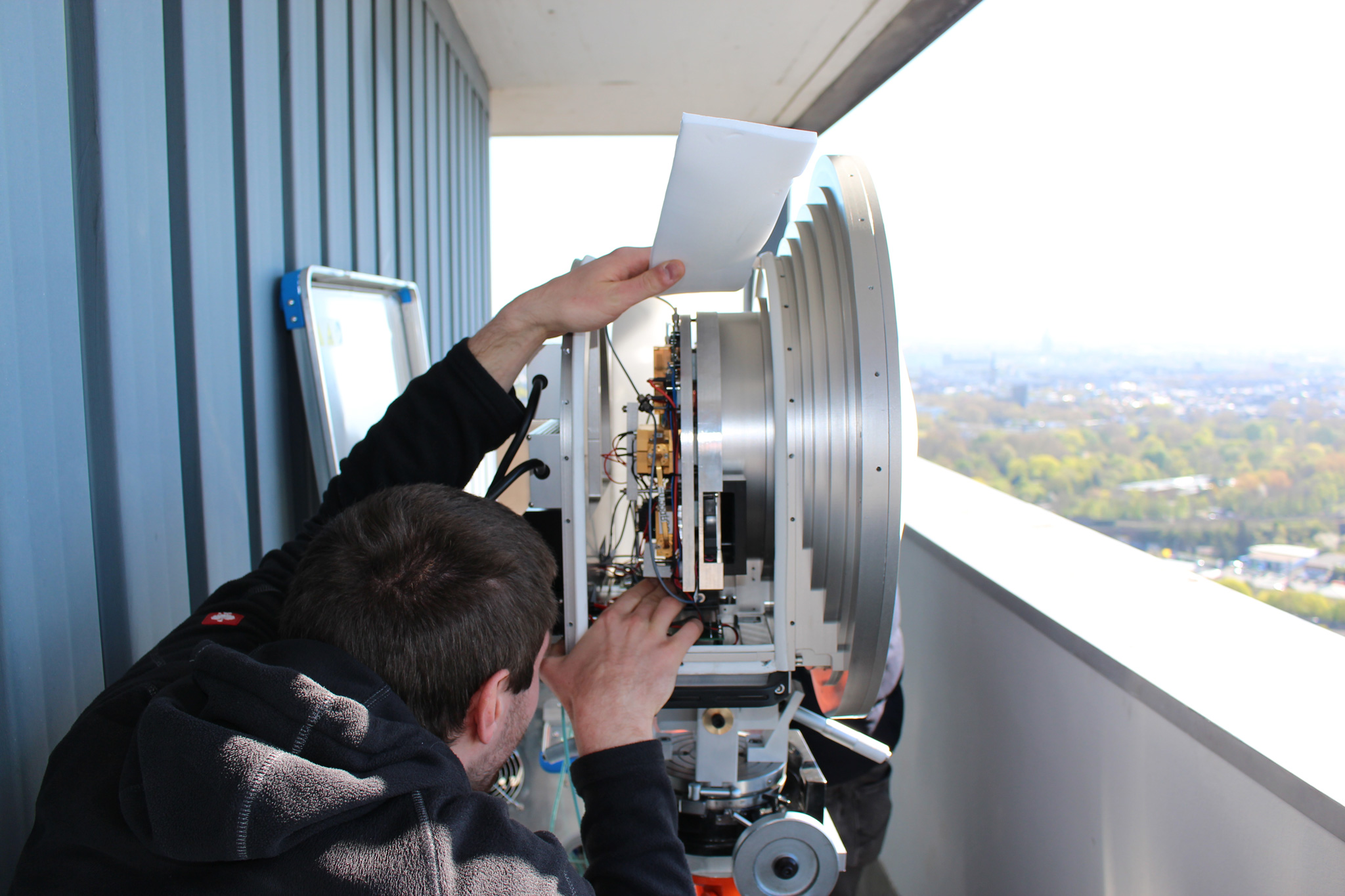 So what does this mean?
With the Internet of Things only in its beginning stages, researchers predict that wireless technology will will demand unprecedented aggregated data quantities in the future. Their processing and transmission in cloud-based services is bringing traditional communication infrastructure to its limits. Even satellite communication is requiring new communication infrastructure.
The transmission of high quantities of data by radio over large distances could have a number of potential applications such as satellite communication, which requires increasing amounts of data offload from earth observation satellites down to earth, supplying remote areas of the world with fast Internet (250 Internet connections can be supplied with 24 Mbit/s ADSL), as well as implementing these terrestrial radio transmissions in E-band as a cost-effective replacement for deployment of optical fiber in the case of crises. They can also be used for connecting base stations in the back-haul of mobile communication systems.