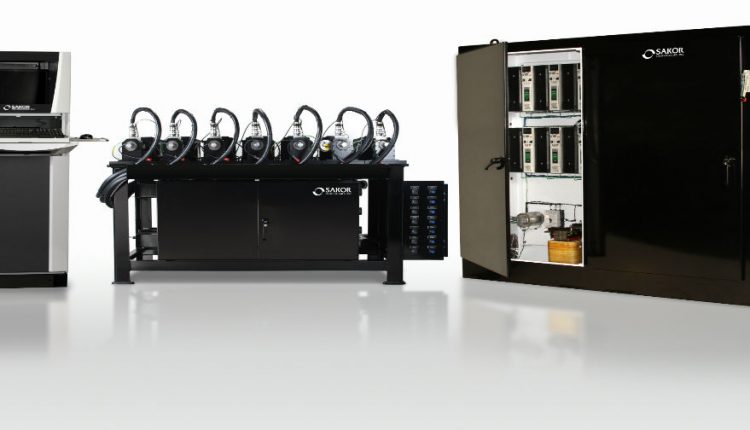 SAKOR Technologies
Test system for dream chaser atmospheric flight control
SAKOR Technologies has announced a test system for the Southwest Research Institute (SwRI). It works as an atmospheric flight control system for the Dream Chaser spacecraft. Dream Chaser is a lifting-body, reusable, crewed or uncrewed horizontal-landing vehicle. It is owned and operated by Sierra Nevada Corporation (SNC). Furthermore, it works as a space utility vehicle for low-Earth orbit.
SwRI, headquartered in San Antonio, Texas, is one of the oldest and largest independent, nonprofit, applied research and development organizations in the United States.
Contracted by SNC to design and build the atmospheric flight control system, SwRI selected SAKOR to build a sophisticated system to exercise Dream Chaser's new control system and simulate flight from atmospheric interface to landing.
Thus, the system characterizes overall design performance as well as dynamic response to physical forces typically experienced in standard and extreme flight conditions.
Additional features
The Dream Chaser spacecraft features seven control surfaces. In addition, the SAKOR-designed test system features seven dynamometers, each simulating dynamic loads on a specific control surface.
Furthermore, SAKOR's DynoLAB data acquisition and control system controls the entire test stand, acting as a space craft emulator.
DynoLAB communicates directly with the atmospheric flight control system via MIL-STD-1553B bus. This is a built-in capability of the DynoLAB system. The system sends test profiles to the atmospheric flight controller. Also, it can stimulate force feedback from each control surface.
"We are proud to be part of this project, which is so critical to our next-generation space capabilities," said Randal Beattie, president of SAKOR.
"We are confident that the system will push the design envelope to ensure the atmospheric control system can handle anything."