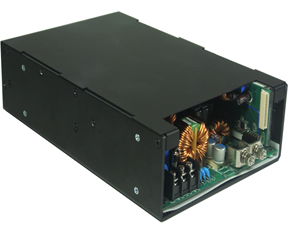 Breakthrough 1100W Medical Power Supply
TRUMPower has launched a new addition to its AC/DC switching power supply line-up with the TM1100 series which is comprehensively approved to industrial and medical standards. The series operates at altitudes up to 5000 meters over a universal input range of 90 to 264 VAC and is a compact, enclosed design measuring 5.91" (W) by 9.25" (L) by 2.4" (H).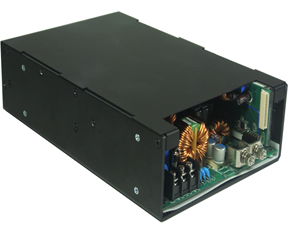 The series is capable of delivering 1100W of continuous output power and a peak power of 1250W is possible at 170-260 VAC input, for 10 seconds, 35% duty cycle. The peak power feature was designed with the high initial current draws of motors, drives, and pumps when first turned on in mind. It has an active efficiency of 87% and features a power factor of 0.98. The TM1100 series includes 7 standard models of single 24V to 48V power supplies each with an earth leakage current typically measuring 220µA at 264 VAC, 63Hz. It can withstand voltage of 4000VAC from input to output (2 MOPP), 1500VAC from input to ground (1 MOPP), and 1500VAC from output to ground (1 MOPP).
Standard key features include a 5V standby power output, over-voltage protection, over-current protection, and over-temperature protection. Standard control signals include AC power good, DC power good, remote output inhibit, and remote output disable.
The TM1100 units operate at -10°C to +70°C ambient with derating required from 100% at +50°C linearly to 50% at +70°C. Its 300,000 hours-minimum MTBF at full load at 25°C ambient per MIL-HDBK-217F demonstrates reliable performance.
The TM1100 series complies with RoHS requirements and EMC standards that include EN55011, EN61000-3-2, EN61000-3-3, EN61000-4-2, EN61000-4-3, EN61000-4-4, EN61000-4-5, EN61000-4-6, EN61000-4-8, and EN61000-4-11. It is approved to UL/IEC/EN 60601-1 3rd Edition, ANSI/AAMI ES 60601-1:2005 and CSA-C22.2 No. 60601-1:08 medical standards and IEC/EN/UL 60950-1 2nd Edition ITE standards.
The TM1100 series are competitively priced in OEM quantity.