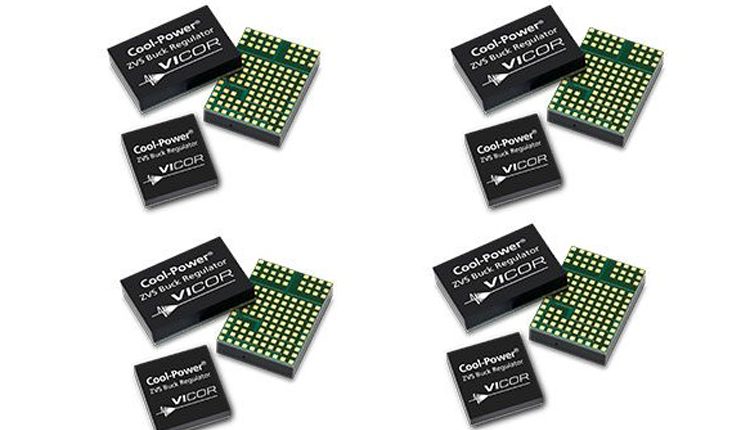 Buck switching regulators offer designers maximum power density
Power conversion product manufacturer, Vicor has announced its PI33/PI34/PI35xx Cool-Power ZVS Buck Switching Regulators which offer board-level designers maximum power density and flexibility for high efficiency point-of-load DC/DC regulation.
The integration of a high performance Zero-Voltage Switching (ZVS) topology increases point-of-load performance, providing what the company claims to be best-in-class power efficiency up to 98%.
Cool-Power ZVS Regulators are highly integrated with control circuitry, power semiconductors and support components in a high density System in Package (SiP).
Specifications:
Input Voltages

12VIN nominal (8-18VIN)
24VIN nominal (8-36VIN)
48VIN nominal (30-60VIN)

Output Voltage

Wide output range (1–16V)

Output Current
Efficiency

Up to 98%
Light load and full load high efficiency performance

Dimensions

LGA SiP : 10x14x2.56mm; 10x10x2.56mm
BGA SiP : 10.5×14.5×2.56mm
---