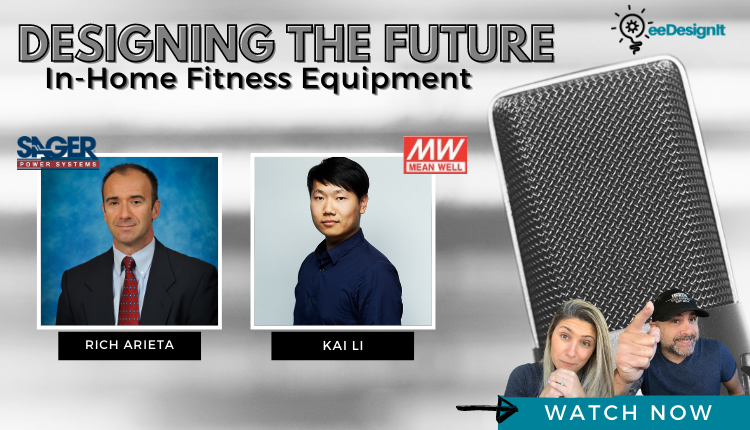 [FREE DOWNLOAD] Tips for Designing In-Home Fitness Equipment
Sponsored by Sager Electronics
The COVID-19 outbreak and subsequent fitness center closures led many Americans to opt for in-home fitness options over the last several months. While this could be a main source for the uptick in in-home fitness equipment sales recently, Kai Li, Product Manager at MEAN WELL USA, says this trend has already been moving upward for some time.
With this increase comes engineering design considerations—one of which is power.
There are also specific safety and requirement issues that need to be looked at when designing this type of equipment such as safety standards for household appliances and motor operated massage and exercise equipment.
Power requirements may vary depending on the type of equipment at hand, and these days, end users want to be so connected, even to their fitness equipment, that there's much to consider in the connectivity realm, too.
In this discussion, Kai Li and Rich Arieta of Sager Power Systems consider the future of fitness equipment with design engineers in mind, focusing on standards and protocols, power solutions and customization options that allow engineers to rely on the expertise of companies like Sager.
What You'll Learn:
What design engineers should consider when designing for the future of home fitness equipment.
What challenges may present when it comes to using OTS parts, and how modified solutions save time and money.
The requirements and standards that are critical for engineers to consider when designing in-home fitness equipment.
Types of power solutions available for home fitness design.
What's next in the evolution and how engineers can prepare and stay ahead of the curve.