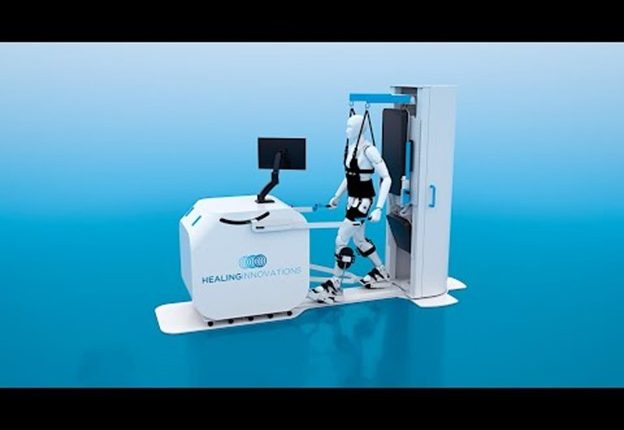 Healing Innovations, Inc. successfully completed the first pilot for new Rise&Walk InClinic technology at Shepherd Center in Atlanta, Georgia. The pilot included a variety of use cases and gathered session data including clinician and patient feedback.
Healing Innovations' flagship technology, the Rise&Walk InClinic, is a neurorehabilitation technology designed to facilitate bodyweight supported activities and locomotor therapy to help a wide range of patients recovering from neurological injuries and gait impairments.
The Rise&Walk InClinic is a robotic neurorehabilitation technology that targets muscle groups important for walking and facilitates locomotor-related movements to help a wide range of patients recovering from neurological injuries. It is the first-ever sit-and-stand device that replicates up to three different therapy modalities, giving clinicians more flexibility in a therapy session.
Activity-based therapy is critical for patients recovering from neurological injuries. Research suggests the central nervous system is capable of synaptic plasticity and anatomical reorganization through participation in intensive, repetitive, and task-specific activities.
Rise&Walk facilitates upright lower-extremity motor training with fewer staff than is typically needed with other locomotor-related training activities. It also allows for the tracking of user progress and provides intensive and engaging training sessions keeping with the aims and objectives of a program.
Healing Innovations will release the Rise&Walk InClinic technology with additional rehabilitation providers in 2021. For more information visit www.HealingInnovations.com.