Technology-driven advances like 5G and autonomous vehicles are generating a data deluge that's beyond current-generation solutions for moving, storing and processing that information. Thankfully, a range of new advances in those same challenging areas are emerging, including PCIe Gen5 for data movement, AI for automated analytics processing and more powerful processing at the edge.
Three experts in these areas will discuss these emerging solutions with specific examples of hardware and software/IP with a focus on FPGA-based solutions. The presentation will be in a panel discussion format, with an opportunity for live attendees to ask questions through chat. Register today and join us live!
Date: August 10, 2022 @ 11:00 AM CST
Panelists:
– Jeff Milrod, Chief Technical and Strategy Officer, Bittware
– Stephen Bates, CTO, Eideticom
– Shepard Siegel, CTO, Atomic Rules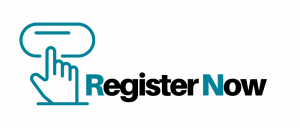 Jeff Milrod, Chief Technical and Strategy Officer, BittWare
As Chief Technical and Strategy Officer (CTSO) of BittWare, Jeff guides the company's implementation of the latest innovations in FPGA acceleration. He formerly led BittWare as an independent company for two decades before being acquired by Molex. Before that, Jeff started Ixthos, a COTS DSP solutions company that was acquired 1997 (the company is now part of Curtiss-Wright's Defense Electronics). Jeff holds a BS degree in Physics from the University of Maryland and an MSEE degree from The Johns Hopkins University.
Stephen Bates, CTO, Eideticom
PhD in signal processing and over twenty years of experience in both industry and academia. As Eideticom's CTO Stephen drives some of the most complicated hardware and software in today's communication and storage systems with a focus on Data Center and Hyperscale.
Shepard Siegel, CTO, Atomic Rules
Shep Siegel founded Atomic Rules in 2008 to apply functional programming techniques to the business of digital logic design. Mr. Siegel attended the Rochester Institute of Technology and then eschewed grad school to work in industry. In the early 1980s, he received an Emmy Award for Outstanding Engineering Achievement in the design of the Ampex Digital Optics system (known as "ADO"). Mr. Siegel is a Senior Member of the IEEE, a Senior Member of the ACM, member of SIGDA, TC-FPGA, and active in the FPGA and Reconfigurable Computing community.