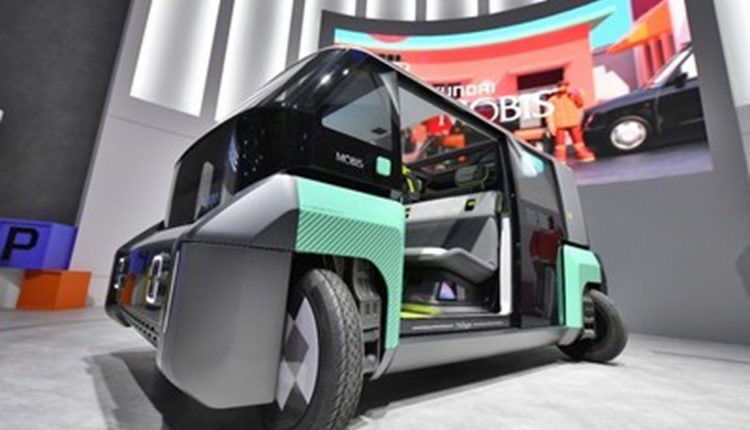 Hyundai Mobis rolls a 90-degree rotating wheel 'e-corner module'
On the heels of an introduction of a folding steering wheel a week ago, Hyundai Mobis has done it again. This time, developing the next-generation automobile wheel technology for future urban mobility. It allows 90-degree rotation parking and in-place rotation. It is also essential for making Purpose Built Vehicles (PBVs). 
The e-corner module integrates the steering, braking, suspension and driving systems into a wheel, using the mechanical axis to connect the steering wheel.
Hyundai Mobis developed an ECU for control and has completed functional testing. After reliability verification and a feasibility study on mass production, Hyundai Mobis will begin undertaking mass production orders from global car makers.
The e-corner module does not require any mechanical connection between parts. Not only does it make it easier to change the wheelbase, it also ensures much more flexibility in designing the direction of doors and the size of the vehicle.
Allowing for 90-degree rotation of the wheel when needed, enables crab (sideways) driving and zero-turn, which means rotation without moving forward or backward. For more information, please visit the website at http://mobis.co.kr/
Original Release: PR Newswire