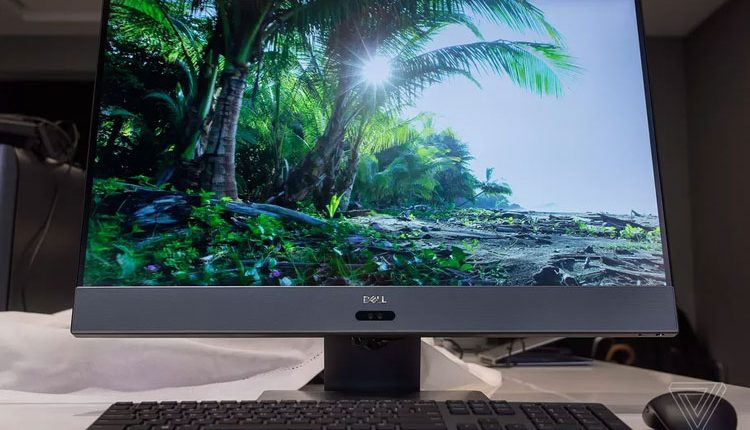 Inspiron all-in-ones featured Dell's Infinity Edge design
Dell has introduced two more all-in-one computers with a clean and simple look.
The Inspiron 24 5000 and Inspiron 27 7000 both take Dell's 'Infinity Edge' design — with a large lower chin and super-thin bezels along the top and sides — down to the company's general consumer line.
The PCs should look familiar to anyone who's seen an XPS laptop in the past few years. Dell also used a similar style on its recent XPS 27 all-in-one, but that computer starts at $1,499, while these start much lower: $699 for the 24″ machine and $999 for the 27″ machine.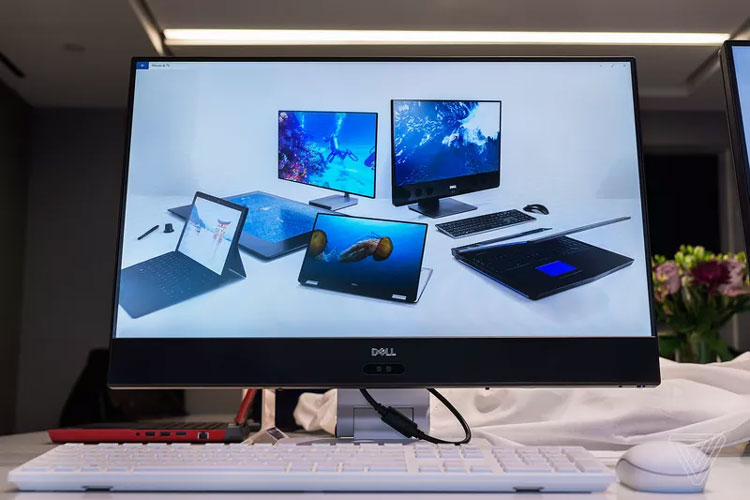 The 27″ machine is much more of a standout than the 24″. It's available with either a 1080p or a 4K display — though colors on the 4K panel looked a little dull when I saw the machine during a briefing — and Dell says that with some upgrades, it'll even be capable of handling VR.
This will also be one of the first PCs to use AMD's new Ryzen processors, instead of using a chip from Intel. They'll be available with Ryzen 5 and Ryzen 7 chips — the family's middle and high-end tiers — along with AMD graphics options including the Radeon RX 560 and RX 580.
The body of the computer is plastic and a bit over two inches thick. But you don't really notice the thickness from the front; it just looks like you're staring at a large, mostly edgeless display.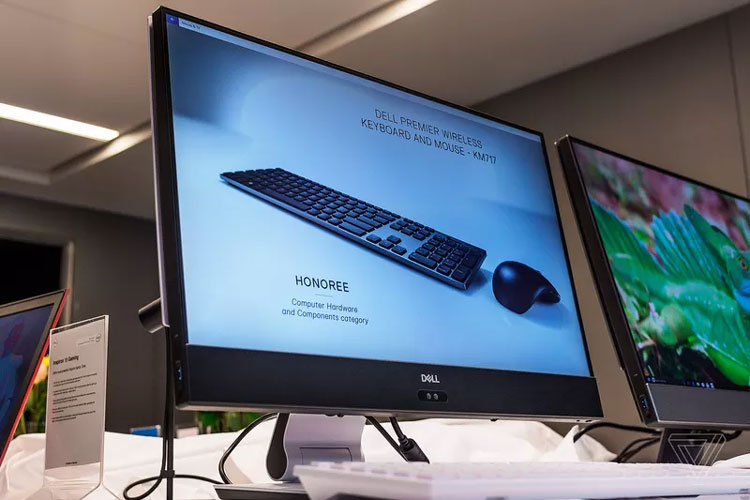 The same is true of the 24″ model. But the smaller model is a lot less impressive since it only has a 1080p display, which looks really pixelated from even a few feet away. One thing that does set the 24″ model apart is the option for touchscreen support — that isn't offered on the Inspiron 27.
The 24″ model will use AMD processors, too, but it'll get A-series chips instead of the newer Ryzen line.
Both models have a Windows Hello camera beneath their display, continuing Dell's unfortunate trend of placing webcams in really awkward positions. This probably won't be as big of an issue as it is on a laptop, where your fingers are in front of the camera, but it may still end up filming up your nose.
Dell plans to start shipping both computers right away.