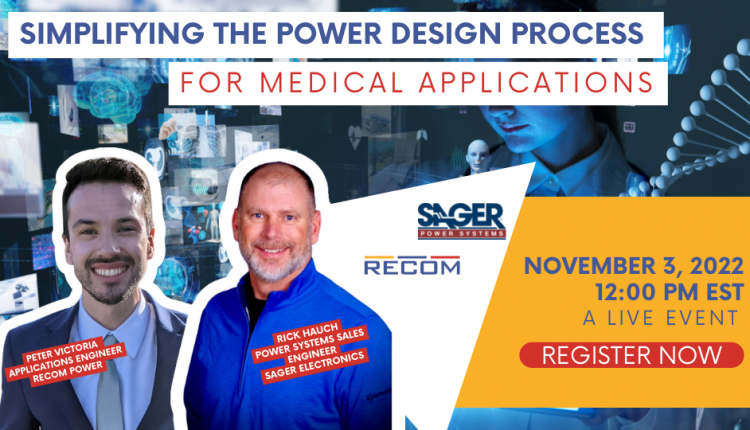 Description:
Today's medical applications have strict regulatory requirements in both hospital and non-hospital environments. Due to the high-risk nature of medical applications, the corresponding electronic equipment must be held to elevated standards of safety and reliability. RECOM's medical grade AC/DC and DC/DC power supply converters are fully tested drop-in products which reduce design time, simplify end-user certification, and provide faster time to market.
Join this live panel discussion where experts will shed light on ways to simplify power design processes for medical applications from clinical medical equipment (diagnostics, monitoring, laboratory) to home healthcare and patient care equipment. In addition, find out how custom solutions distributors help aid the design process and complement power products from RECOM.
What You'll Learn:
Current requirements for medical applications for clinical vs. home healthcare.
Discover the newest AC-DC and DC-DC product from RECOM.
Learn how custom solutions from Sager Electronics can be tailored to fit your application when the off-the-shelf product won't do the job, from simple modifications to high complex designs.
Panelists:
Peter Victoria, Applications Engineer, RECOM Power
Rick Hauch- Power Systems Sales Engineer, Sager Electronics