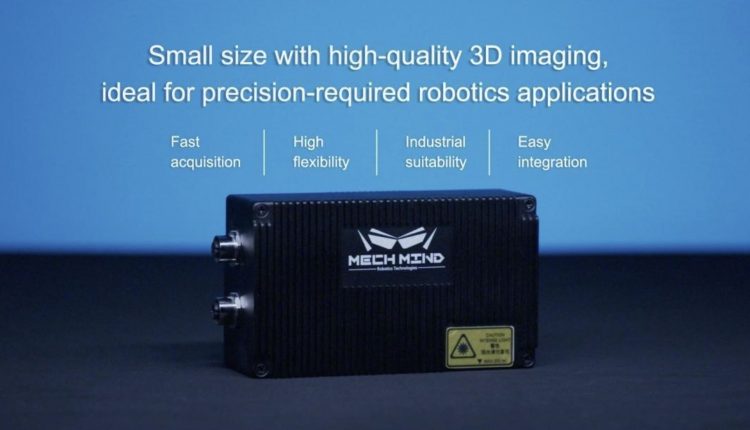 Mech-Mind Robotics launched a new-gen Mech-Eye Nano Industrial 3D camera that combines a small size with high-quality 3D imaging targeting precision-required applications and on-arm mounting in pick-and-place robotics.
Using fast structured light, the palm-sized camera generates complete, detailed, and accurate point cloud with native and perfectly aligned color for a wide variety of objects. Even tiny, shiny, reflective, and colored objects are no problem given the camera's depth accuracy optimized to 0.05 mm at 0.3-0.4 m.
Mech-Eye Nano expands the potential of on-arm mounting in such demanding applications as assembly, screw driving, high-precision picking, and inspection.
Features include fast acquisition and 3D image processing for a wide range of industrial applications, suitability with IP65—protecting against dirt, dust, water or cleaning agents, a multi-language SDK for popular platforms to integrate Mech-Vision graphical vision software and Mech-Viz intelligent robot programming environment for customized applications, and cost efficiency.
Mech-Eye 3D industrial cameras are deployed in more than 1000 applications including manufacturing, steel, food, logistics, finance, and healthcare. Mech-Mind has a full R&D infrastructure and product portfolio including 3D cameras, machine vision algorithms and software, and intelligent robot programming. For more information, please visit https://en.mech-mind.net/.
Original Release: PR Newswire