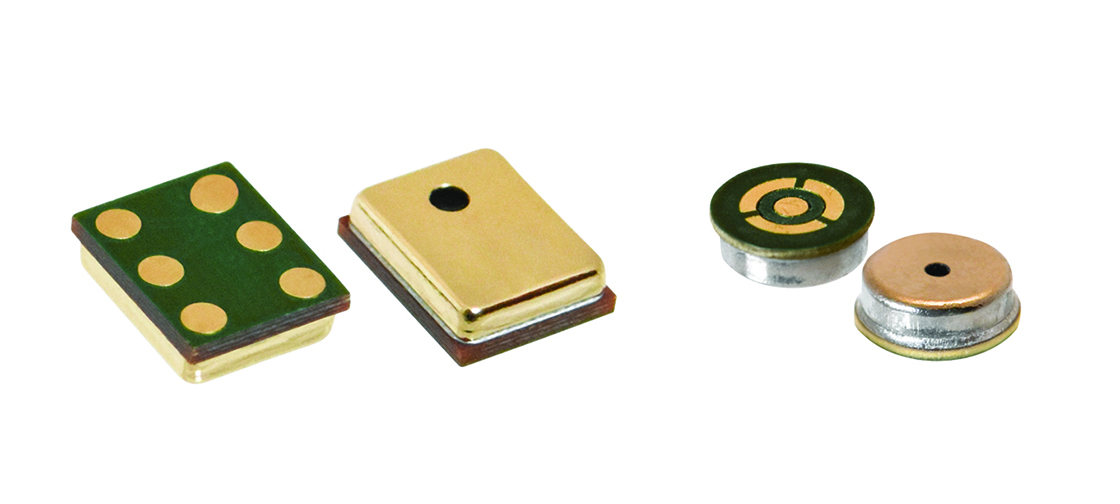 CUI
MEMS Microphones for a range of portable devices
The introduction of a comprehensive line of MEMS microphones suited for a range of portable electronic devices has been announced by CUI's Audio Group. The range has improved audio quality, performance, and reliability, CUI's CMM series is housed in compact, low profile footprints measuring as small as 2.75×1.85×0.95mm.
As reflow solder compatible components, these MEMS microphones will afford designers additional flexibility where surface mount assembly is required, making them well suited for audio recording and voice capture in smart phones, tablets, smart home devices, wearables, and more.
CUI's MEMS microphones are omnidirectional and available in analog or digital pulse density modulation (PDM) output types with top or bottom port locations. Offering round or rectangular form factors, the CMM series models carry sensitivity ratings from -44 up to -26dB and signal to noise ratios from 57 up to 65dBA. These MEMS microphones also deliver reduced vibration sensitivity, low current draw down to 80µA, and wide operating temperature ranges from -40 up to +105°C.
With tight sensitivity tolerances as low as ±1 dB, the CMM series is a perfect fit for array applications used to perform functions such as beam forming and noise cancellation. The inner chamber construction also provides more stable performance and gives these silicon-based microphones added protection against moisture and dust.
The CMM series is available immediately with prices starting at $0.45 per unit at 1,000 pieces through distribution.