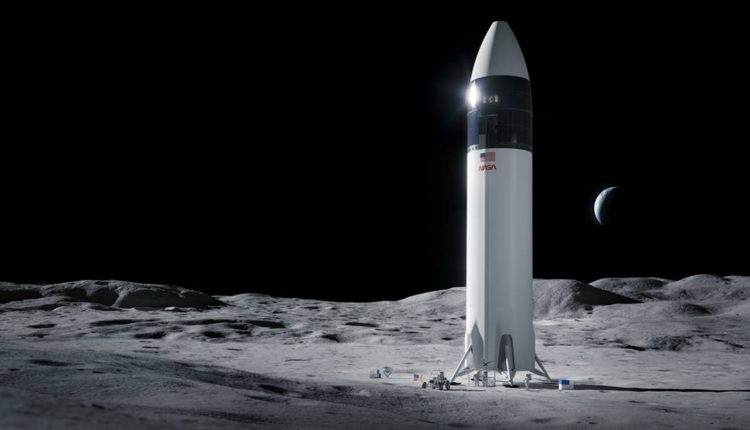 NASA Picks SpaceX to Land Next Americans on Moon
NASA selected SpaceX to develop the first commercial human lander that will carry the next two American astronauts to the moon as part of the Artemis program. The Space Launch System rocket will launch four astronauts aboard the Orion spacecraft for their multi-day journey to lunar orbit. There, two crew members will transfer to the SpaceX human landing system (HLS) for the final leg of their journey to the Moon where they will explore for a week before making the return trip
For its efforts, SpaceX will receive the firm-fixed price total award of $2.89 billion.
This trip will be even more historic as it will deliver the first woman astronaut to the moon.
SpaceX has been working closely with NASA. Its SpaceX's HLS Starship leans on the company's tested Raptor engines and flight heritage of the Falcon and Dragon vehicles. Starship includes a spacious cabin and two airlocks for astronaut moonwalks. The architecture is intended to evolve to a fully reusable launch and landing system designed for travel to the Moon, Mars, and other destinations.
In parallel, NASA will implement a competitive procurement for sustainable crewed lunar surface transportation services to provide human access to the lunar surface using the Gateway on a regularly recurring basis beyond the initial crewed demonstration mission.
With NASA's Space Launch System rocket, Orion spacecraft, HLS, and the Gateway lunar outpost, NASA and its commercial and international partners are returning to the Moon for scientific discovery, economic benefits, and inspiration for a new generation. On the surface, the agency has proposed building a new habitat and rovers, testing new power systems and more. These and other innovations and advancements made under the Artemis program will ensure that NASA and its partners are ready for human exploration of Mars.
Original Source: NASA