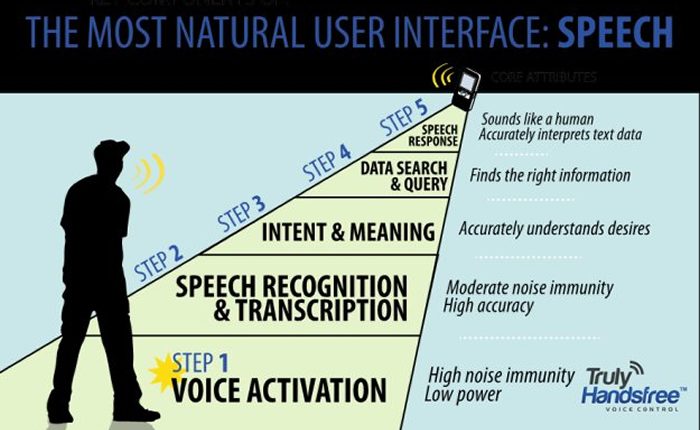 Partnership to deliver keyword detection for the IoT
XMOS and Sensory, a Silicon Valley company that enhances the user experience and security of consumer electronics, have announced a partnership to deliver Sensory's TrulyHandsfree voice control technology on the XMOS xCORE-VOICE far-field voice capture processing platform.
TrulyHandsfree is the latest generation of voice keyword detection software from Sensory, the recognized leader in the speech industry. It provides high accuracy and robust performance in noisy environments, and enables a more secure user experience.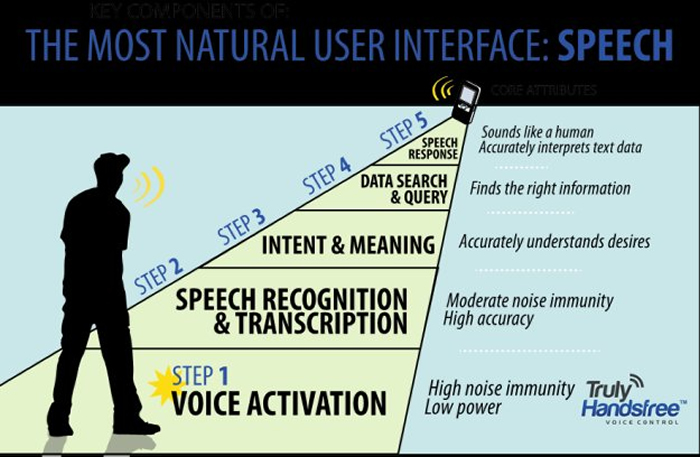 The xCORE-VOICE platform delivers microphone aggregation combined with sophisticated voice processing and a flexible interface to automatic speech recognition systems.
Commenting on the partnership, Todd Mozer, CEO of Sensory said, "XMOS is driving new levels of integration and performance in the voice processing market. The combination of its hardware and software solution platform with our TrulyHandsfree technology delivers a potent combination into this rapidly expanding voice-enabled market."
Mark Lippett, XMOS CEO added, "We are delighted to partner with Sensory to integrate its industry-leading keyword detection technology as part of the xCORE-VOICE solution. We expect our partnership to help drive the adoption of voice interfaces across a wide range of consumer products."