Smartphone-connected medical devices enable remote diagnosis
Cupris Health has developed communication software and smartphone-connected medical devices that enable the remote diagnosis and management of patient conditions.
Cupris were one of the ten finalists for the Discovering Start-Ups competition, sponsored and hosted by Deloitte, the business advisory firm.
Now in its 7th year, Discovering Start-Ups was open to international entrants to showcase the best technology innovation from the UK and around the world. The finalists also reflect a wide diversity of technologies covering self-powering sensors, radio positioning systems and wireless mesh networks, animal health, mobile healthcare, retail and automotive technology and drone surveying, through to risk analysis engines for financial markets and solutions in computer system design.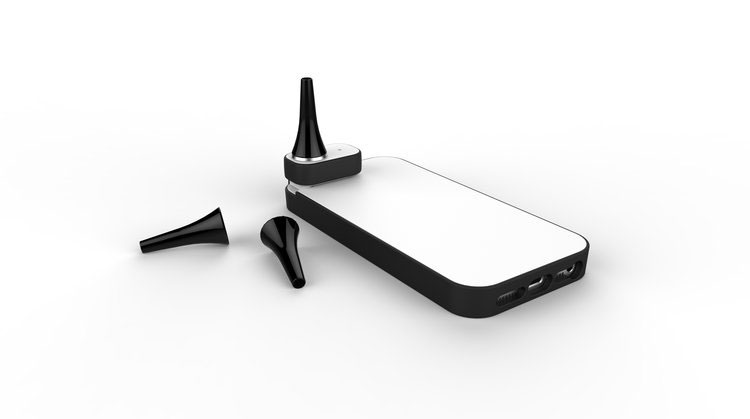 "Discovering Start-Ups provides an unmatched opportunity for a new generation of tech entrepreneurs and inventors to get in front of a knowledgeable and influential panel of experts – all at the same time," said Bob Driver, CEO of CW. "All our entrants have the potential to positively disrupt and influence their industries and Discovering Start-Ups is designed to give them a kick-start. The quality of entrants this year was outstanding and made it very hard to narrow the shortlist down to ten – a testimony of the strength of the tech start-up community at the moment."
David Cobb, innovation tax partner at Deloitte, commented: "There is an exciting crop of finalists this year. The breadth of expertise across the technology landscape, from the Internet of Things to data analytics and artificial intelligence, demonstrates just how strong the UK technology start-up scene is. The Discovering Start-ups competition successfully shines a spotlight on the up-and-coming tech start-ups of the future."
The platform enables users to:
Capture clinical images of patient conditions using their smartphones.
Add clinical information using questionnaires, audio recordings, text input and other tools built into the app.
Securely connect with other users to share cases with them through the cloud service.
Discuss and monitor patient cases and receive diagnoses of patient conditions.