SunPort Power Outlet Upgrades Your Home Electricity To Solar Without The Panels
Despite the sun's endless supply of power, most people still draw their electricity from non-renewable sources like coal and gas since paneling a home can cost way up in the thousands-of-dollars range.
So, how could you get some solar power without the solar panels?
Power engineers, Paul Droege and Dan Hicks, have created a power outlet that plugs right into your regular outlet and taps in to solar power — making it accessible to anyone.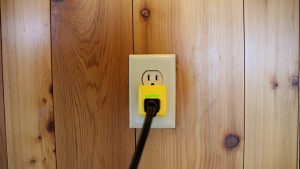 When the SunPort is plugged in, it measures the electricity taken from your wall outlet and automatically upgrades it to solar using solar credits so that anything you plug in becomes a solar-powered without the need for any panels.
The SunPort gets the solar energy by purchasing "credits" from a non-profit organization called ReChoice, which funds high impact solar projects through business and community collaboration. Solar credits (Solar Renewable Energy Certificates or S-RECs) are created every time solar energy is produced and delivered to the electric power grid.
The device has nothing to do with your power company so don't expect it to save you any money. To access the solar power it measures the grid electricity from any wall outlet and upgrades it to solar using a supply of solar credits managed through the cloud, according to the company.
In the same way we're able to choose organic food or fair trade coffee at the grocery store, SunPort lets you choose and use solar energy. So it won't save you money, but it could help you save the planet.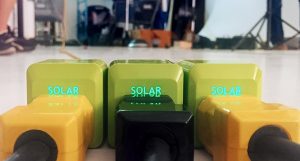 There's a Kickstarter campaign up-and-running for SunPort right now, if you want to check it out or pre-order one.
"In fact, one hour of the entire Kickstarter community charging their laptops through SunPorts would equal enough solar to shut down a whole coal power plant for an hour," according to SunPort's Kickstarter page.
Creators even used SunPort Betas to solar-power the production of everything on SunPort's Kickstarter page, including the campaign video which makes SunPort the first fully solar-powered Kickstarter campaign.
The SunPort adapter works with a smartphone app that shows how much electricity you've upgraded to solar over time, and allows you to add multiple SunPorts to your account.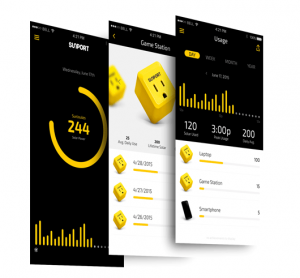 The app can also measure the electricity used to charge the device is on and upgrade that, too.
If you head over to the company's Kickstarter page, you can purchase one for $39 for a limited time. Each purchase comes with one year of unlimited solar upgrades so you won't have to purchase any credits. Estimated delivery for the SunPort is March 2016.