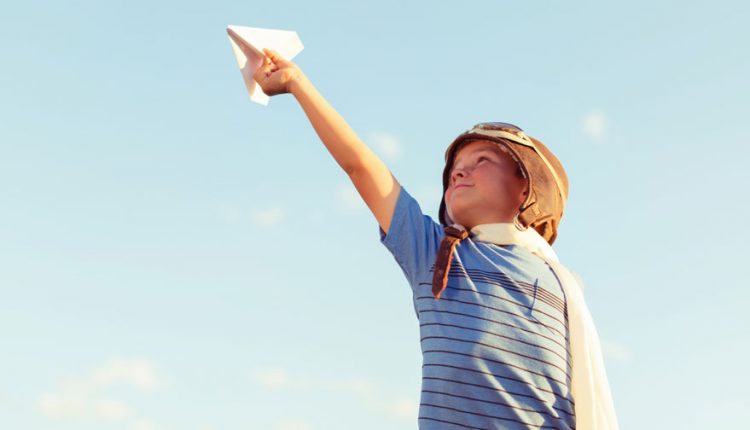 Teaching children the universal language of coding
It's like learning to drive
As Google celebrates the 50th anniversary of children learning how to code, we thought it would be a good time to highlight the startup company Mama Codes, who recently attended the Startup and Bloom event in London that EE's Anna Flockett went along to.
At the Startup and Bloom event, I saw female startups from every and any industry attend to learn, communicate and more importantly teach each other about how hard it can be to be a startup, but more importantly how to get through it together.
The conference aimed to inspire through some of the most successful female entrepreneurs, allow startups to connect with investors and corporate leaders, and learn how to accelerate the growth of business.
Mama Codes was one particular startup who stood out to me, as during the pitch contest towards the end of a very long, but no doubt successful day the audience saw startup number three, 'Mama Codes' and Co-founder Liane Katz stand up to explain that teaching children from early as the age of three is important.
Mums on a mission
This startup company, founded by three London mothers with a digital background, has a mission to promote digital literacy to young children. It all began by wanting to find a creative way for children to use screentime without them missing out on the vital 21st century skill of coding.
Coding is a universal language, and with a massive UK skills gap there is £63bn wasted every year, but coding can help. So in steps Mama Codes, who offer online learn-to-code projects, supply lesson-ready materials to schools and pre-schools and run 'parent hacks', as well as running kids' code clubs and holiday workshops which provide a relaxed and sociable way to get to grips with the coding curriculum. Additionally for parents, it's a fun way to support your children in learning something healthier as a family.
Children knowing coding can help to fill this gap, and to achieve this teachers need more confidence. This is why Mama Codes offers to teach coding as a language as part of a course to teachers with step by step help, which has currently been sold to seven schools, and with another 200 in the pipeline.
The company has free trials across the UK with currently over 80 code clubs taking place, and 55 teachers and 200 parents already trained.
Katz passionately commented: "Teaching children to code is a practical activity, it's like learning to drive. This is something that is founded by parents and promoted by parents because we want the best for our children."
As this idea is so niche, there aren't many competitors the company face, however the founding mothers did find that the few competitors there were only offered the service to children over seven as they believed they needed to read. Mama Codes believe they have found a way around this and teaching coding can work in other ways.
Katz also heavily expressed that there is room for parents to come along and learn coding too. What more could you want to learn something so educational whilst having so much fun?
The Google Doodle
But returning back to my first point of Google celebrating 50 years, the web tech giant has certainly done it in a very 'Google' style, as it introduced a new home-page Doodle, which turned out to be an interactive game for children.
The Google Doodle was also designed to teach kids how to code.
Named 'Coding for Carrots', you see an easily endearing figure for young children in the eager-to-hop bunny, and of course you can see carrots. This is an interactive, six-leveled adventure that can show kids something about the world of coding.
With 'Coding for Carrots', you program to help a little pal across levels in the effort to gather its food. As anyone knows who uses Google for search, the home page is frequently turned over to Doodle creatives who render the word with the look that resonates with who or what Google is celebrating, often a birthday of a famous person, famous event, or holiday.
These special home pages may also involve viewer interactions, where clicking on letters sends you into stories with animations, maybe even a game.
Champika Fernando, Communications Director, Scratch Team, said the bunny-carrot presentation was developed by three teams: the Google Doodle team, Google Blockly team, and researchers from MIT Scratch (a free visual programming language and online community).
Many tech companies believe that in years to come, and arguably even now, learning to code is extremely important so starting children early is useful as it will be a skill that they then can take through life with them.
The key message here that has come from both Mama Codes and Google, is making something that sounds as difficult as coding fun is essential for children to want to learn it, and it is a skill that is essential for them later in life.