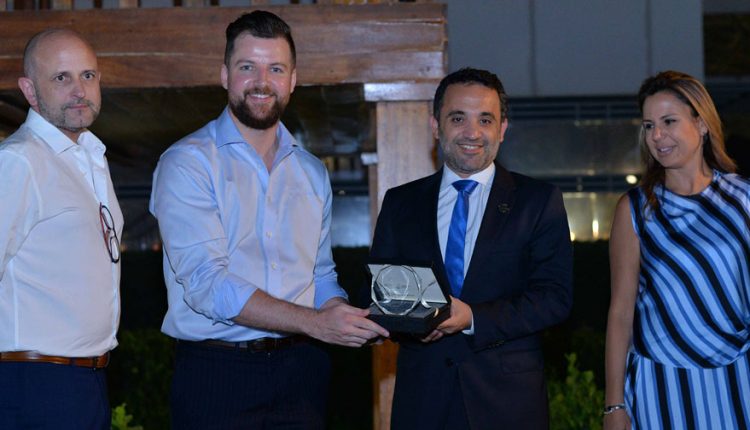 Credit: Beumer Group
Technology puts passengers in control of when they reclaim their baggage
BEUMER Group beat off strong opposition to win the Innovation Award at this year's Airport Show in Dubai. The prize-winning CrisBag Reclaim on Demand triumphed in recognition of its being a revolutionary and smart development in airport baggage handling.
Unlike the baggage check-in experience, the reclaim process has hitherto been conspicuously devoid of automation – but the CrisBag Reclaim on Demand system is set to redress the balance.
Integrated into a tote-based baggage handling system such as BEUMER's CrisBag, Reclaim on Demand extends tote-based baggage handling into the arrivals hall. As each item of hold baggage is unloaded from the aircraft/ULD it is placed in its own tote and transported to the arrivals hall, where it is held in an individual, secure kiosk.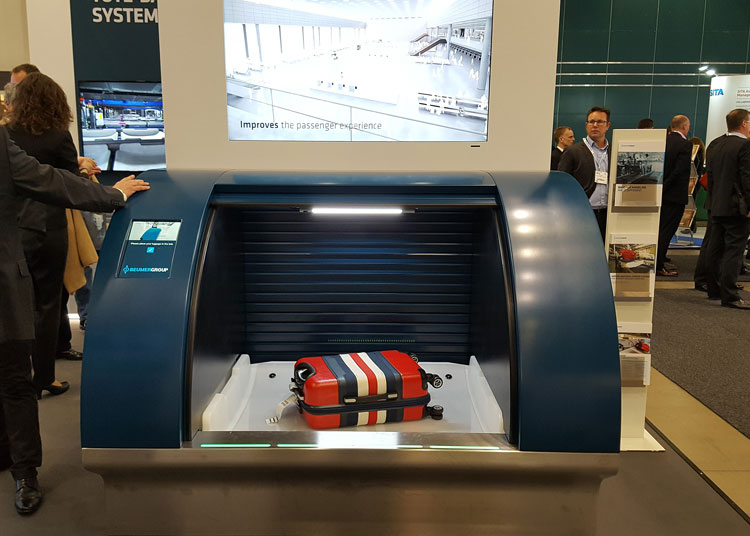 Instead of having to wait by the carousel, passengers will have the freedom to relax in the arrivals retail area, where they will have spending opportunities, before being notified via a text message to their mobile phone that their bags are ready for collection. A QR code sent to the same phone is used to unlock the Reclaim on Demand kiosk.
Another major advantage of Reclaim on Demand is that it supports IATA Resolution 753 by extending 100% traceability into the reclaim area and eliminates the risk of bags being taken by the wrong passenger. It also reduces the possibility of bags going astray while being transferred from the plane to the carousel. Further, on the rare occasion when a bag is reported as lost, it will be easier to trace because each bag is in its own individual tote.
"The CrisBag Reclaim on Demand solution uses self-service pick-up kiosks to improve the passenger experience on arrival. We are very pleased to receive this award, which demonstrates BEUMER Group's expertise and ability to integrate emerging technologies," said Klaus Schäfer, Managing Director, BEUMER Group A/S.