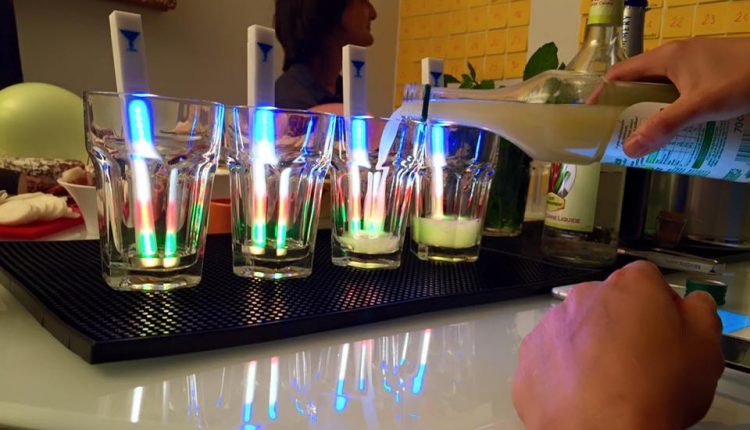 This Connected Lightsaber Helps You Make The Best Cocktails For Your Next Party
Are your cocktails too weak because you can't seem to get the ingredients just right? Maybe they just don't taste very good. Next time you have a party you'll be able to stick a lightsaber in the glass and make cocktails just as they should be.
The MixStik is a small light-up device with 24 LEDs that connects to an iOs or Android app in order to create "perfect" cocktails.
How it works
Place the MixStik in your empty glass after you've connected it to your phone and watch as the different lights appear on the stick. Each light indicates a different ingredient and tells you how much you should pour. (For example, pour vodka up to the blue line, cranberry juice up to the red line, etc.)
Watch the MixStik make the perfect Long Island Iced Tea in the video below.
MixStik will launching its Kickstarter campaign very soon, so you'll be able to pre-order the device for $39, but super-early birds can buy it for $30.
Since the MixStik is full of LEDs and motion sensors, who knows what kind of other tricks the company has up its sleeve — maybe some party games?
Images and Video via MixStik.
Story via Tech Crunch.