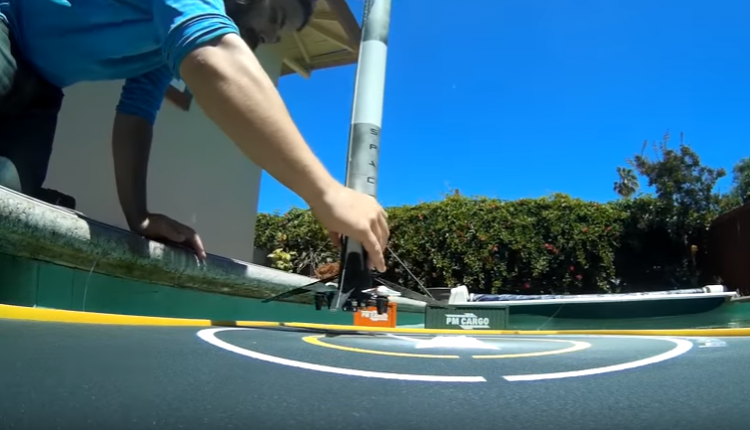 A YouTuber that goes by the name ajw61185 has just released a video of his DIY miniature SpaceX Falcon 9 that doubles as a drone.
The mini rocket was built around a stripped down Blade Inductrix 200 drone using model-rocket and custom parts. The legs deploy during the rocket's flight and its tiny landing pad is composed of insulation material.
The hobbyist reveals functional leg deployment and even some tip-overs in the video below.
"Yes I know it's not a real rocket, but it does really fly, and is meant to reenact one of the greatest engineering achievements in recent memory. Doing this project gave me even more respect for the folks at SpaceX. Doing it with a toy was hard, doing it in real life, coming back from space is nothing short of magic," wrote ajw61185 in the YouTube video description.

ajw61185  has no intention of selling any kind of kits based on the build, but welcomes any questions and is willing to help anyone interested in creating their own.