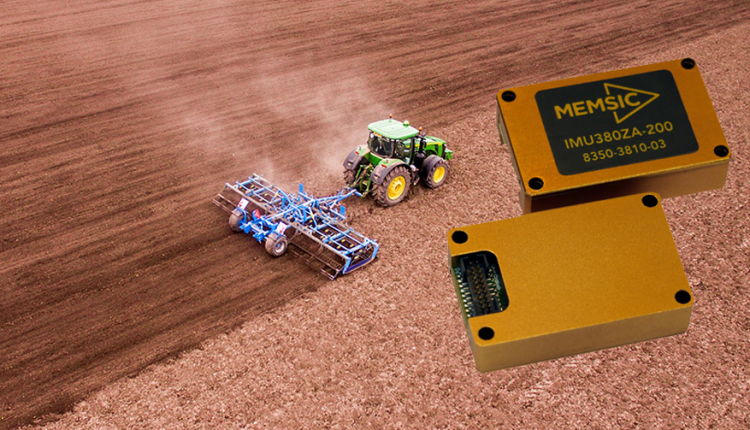 Credit: ACEINNA
ACEINNA has earned recognition for 2017 in the John Deere Cost Reduction Opportunities Process (JD CROP). JD CROP, a supplier suggestion process, is part of Deere & Company's Achieving Excellence program. The Andover, MA -based company received the honor for providing cost-reduction ideas of outstanding quality, and for demonstrating commitment to continuous improvement. ACEINNA company employees accepted the recognition during formal ceremonies held on April 18 in Moline, IA.
ACEINNA is a supplier of IMU sensor guidance and navigation solutions to John Deere's operation in Fargo, North Dakota.
"Automated, self-driving tractors and machinery make farmers lives much easier, greatly improving their overall productivity and farming efficiency," said Mike Horton, CTO of ACEINNA. "According to industry research, over 50% of farms are already using auto steering technologies and that number is predicted to rise to 64% this year. The precision farming market is exploding – and is predicted to reach over $8bn in market value by 2022."
Suppliers who participate in the Achieving Excellence program are evaluated annually in several key performance categories, including quality, cost management, delivery, technical support and wavelength, which is a measure of responsiveness. John Deere Supply Management created the program in 1991 to provide a supplier evaluation and feedback process that promotes continuous improvement.