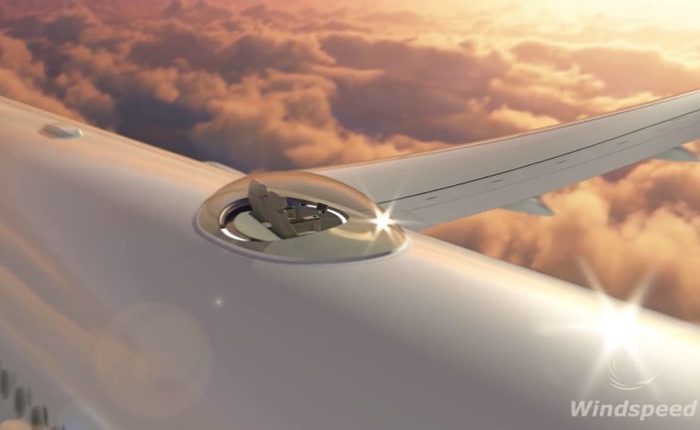 Aerospace company to equip future airplanes with outdoor seating
A privately owned aerospace tech company called Windpseed Technologies wants to change the way flyers experience their ride by incorporating a viewing dome into future aircraft.
The company designed the SkyDeck system to provide a view of the aircraft's external environment while in flight, instead of from those tiny windows.
Windspeed Tech envisions that it could be a money-maker for airlines, requiring passengers to pay up for the view.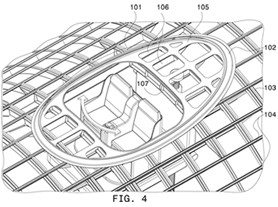 So far, there are several combinations of design features that can be incorporated into the SkyDeck. For example, the company envisions an elevator or a staircase  taking passengers above the plane in a protected environment, and seating arrangements could allow for one to two passengers at a time.
The specifics have not yet been sorted out, but Windspeed Tech has finished its conceptual designs and applied for a patent and trademark. It took over a year to design the details and conduct feasibility studies which included structural modifications, loading, system integration, interior modifications, aerodynamics and certification requirements.
Challenges
As you may imagine, there are some obstacles that come along with designing a technology of this nature. The initial concerns were the potential interference with the aircraft's tail performance, but the company found that a teardrop canopy design helps to resolve that issue.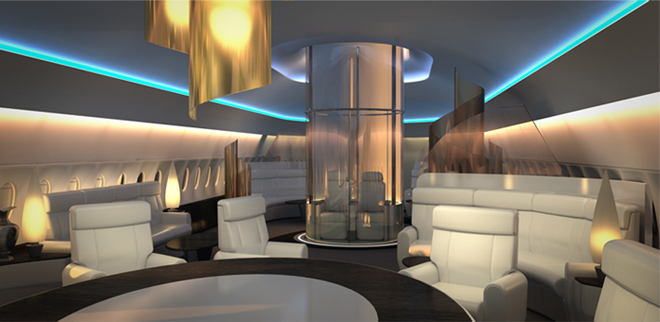 Another concern was the additional fuel burn that would result from the added drag, but testing has shown that it would be minimal.
It was determined that the problem of condensation on the outside canopy's surface that would cause fogging would be resolved with the application of an anti-condensation film on the surface of the canopy,  which will also come with a UV-protection coating.
According to Windspeed Technologies, the SkyDeck will be designed to withstand all load conditions, including flight loads and bird-strike impact loads. The company is currently in talks with a major aircraft canopy manufacturer, who will design, build, test and supply the canopies.
Learn more about the SkyDeck on Windspeed Technologies' website.
Take a look at the initial concept video.