Start-up wants you to "paint your light" with Fluxo smart LED lamp
In a world of smart homes and the Internet of Things, plenty of companies are vying for a shot at creating the best lighting products that can be controlled in multiple ways by multiple devices.
Vienna-based start-up company Luke Roberts, has released another smart lamp to be added to the repertoire.
FLUXO is a smart LED lamp that offers control over home-lighting directly from a smartphone via app that also allows users to control the intensity, direction, color, and overall distribution of light to particular areas with a simple gesture.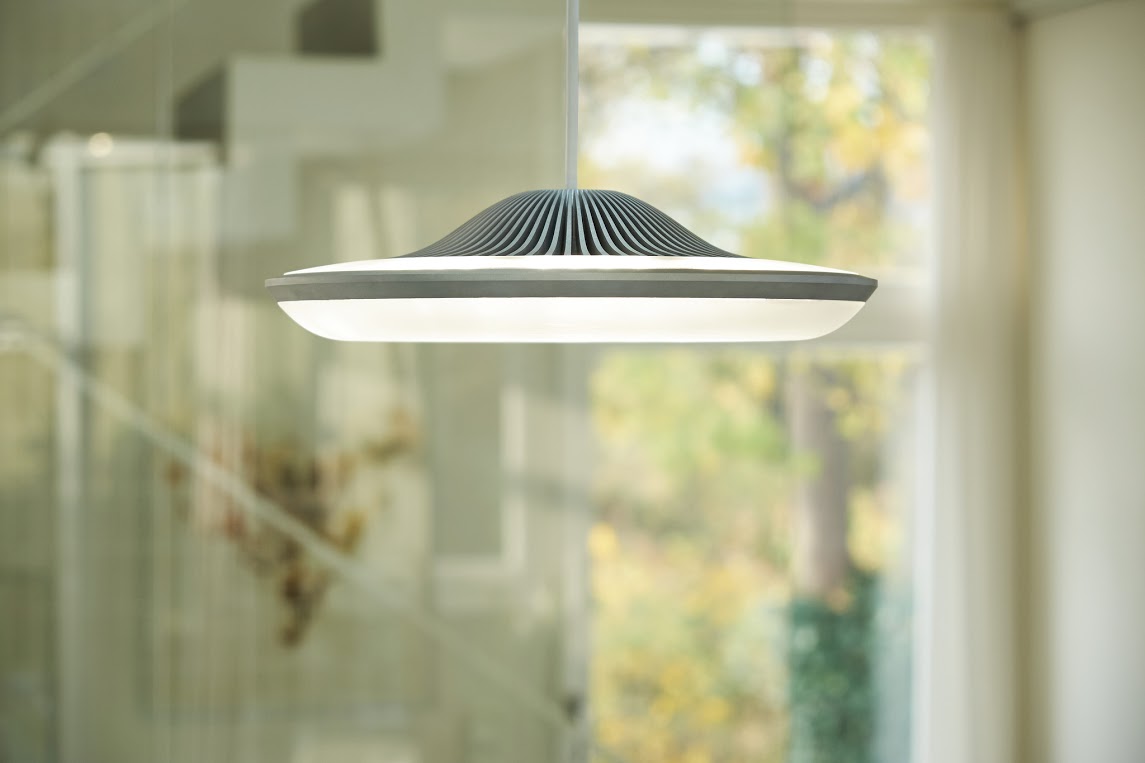 FLUXO's "Paint Your Light" approach allows users to adjust the lighting for any space, time of the day, mood, or social situation. Users can pick a color and paint the light in the desired direction in real-time. The more users paint, the brighter it gets, while the other parts of your room will stay dimmed.
For example, the dining room can be personalized to have a portion of FLUXO focused solely on the table while having the remaining LEDs emit a soft, ambient glow to the rest of the room. The downlight and uplight can be independently controlled to create different moods.
Light settings can be stored in the app for each FLUXO lamp, which includes motion sensors connected with smart software within the lamp that can learn how people prefer their lighting based on their overall usage.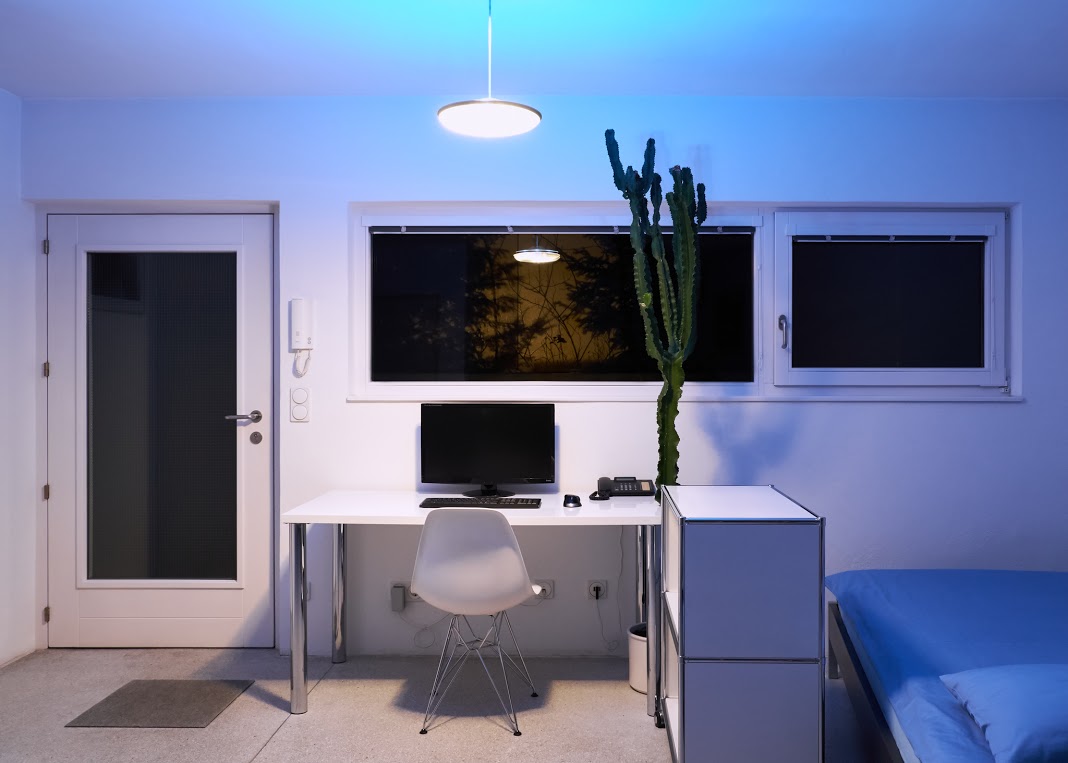 "FLUXO allows us to essentially paint our rooms with light, our way, in any way. Our Kickstarter campaign will allow us to effectively launch the first generation of a lighting system that can truly be applied to any situation," said Robert Kopka, co-founder of Luke Roberts. "FLUXO combines state-of-­the-­art LED technology with sophisticated lenses, diffusers, and a design that can bring unprecedented practicality to the home without impacting the aesthetics that we all want."
According to the company, FLUXO is a LED pendant lamp with up to 2800 lumen output when fully illuminated (about as much light as a 200W incandescent bulb provides). It's uplight incorporates red, green, and blue LEDs to provide a full color mood light to the ceiling. The LEDs have a lifetime of up to 60, 000 hours at full power, so Luke Roberts estimates they will last over 10 years.
Luke Roberts has launched a Kickstarter campaign which has already exceeded its $54,000 goal. For a limited time, interested buyers can purchase a Fluxo at the early-bird price of $368.