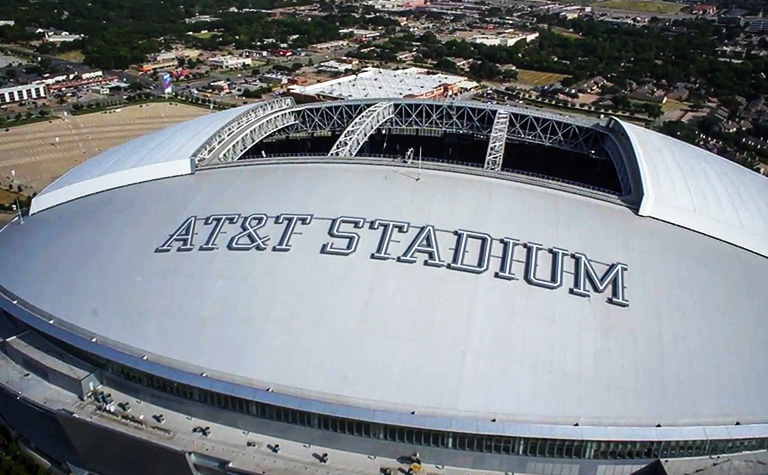 "America's Team" is Getting 5G in its Stadium: How will Cowboys Fans Benefit?
Just weeks ago, AT&T became the first to introduce standards-based mobile 5G services. Now, the company will be the first U.S. carrier to light up 5G at AT&T Stadium in Arlington, Texas.
AT&T Stadium is home to the Dallas Cowboys, also known as "America's Team." In addition to its home team, the stadium hosts other championship sporting events and music and entertainment shows.
AT&T anticipates that 5G will eventually change the way the next generation of attendees experience entertainment at the stadium The company announced that it will introduce its 5G network in the coming months.
"Some hear 5G and just think it means faster connection speeds. However, it goes beyond that," said Igal Elbaz, SVP Wireless Technology, said on AT&T's website.  "5G is expected to alter the in-stadium experience in dramatic, exciting ways by blurring the physical and digital experience in ways that are simply not possible on today's networks."
So, how can 5G change the fan experience for attendees? Well, AT&T is expecting that, in the future, 5G will take it to the next level. For example, it could allow fans to blend physical experiences with virtual ones.
In the future, think about getting up close and personal to the victory celebrations in the locker room through VR glasses hooked up to your smartphone. Or watching an instant replay in crystal clear 360-degree video while in line for the restroom or concessions.
The 5G installation at AT&T Stadium is the first step toward making these new connected experiences a reality.