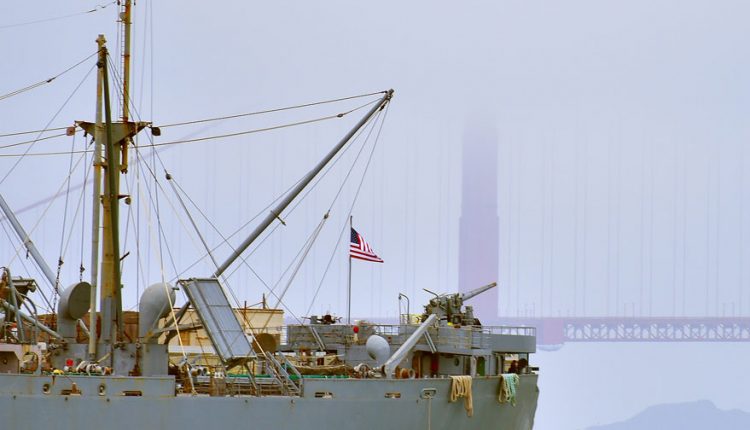 Chassis Plans to exhibit at Navy League Sea-Air-Space Exposition
The leader in ruggedized computers, tablets, storage and display systems for defense and military applications, Chassis Plans will be demonstrating their latest products and solutions at the upcoming Navy League Sea-Air-Space Exposition in National Harbor Maryland. Booth 2818. April 9 to 11, 2018. This important event provides abundant opportunities for attendees to learn about, test and see the most advanced military equipment.
Chassis Plans will be spotlighting their latest products and solutions at the upcoming Navy League Sea-Air-Space Exposition in National Harbor Maryland. Booth 2818. This includes the very cool and exciting new MTP Ruggedized Trifold 'Lunchbox' Portable Computing System with THREE 18.5" (1,920×1,080) resolution LCD displays in a small form factor rugged-portable configuration. The total effective viewing area of all three displays together is 5,760×1,080 pixels. It includes support for Intel Core and Xeon CPU's with up to 32GB of ECC system memory. Designed to MIL-STD 810G with maximum configurability to satisfy the requirements for a multitude of rugged computing environments.
Visitors to the Chassis Plans booth will get the opportunity to speak with the company senior management and learn how Chassis Plans' ruggedized products are applicable for their specific needs and applications.

"Our technologies are used in a wide range of shipboard, land based and aircraft applications," explained Mike McCormack, CEO of Chassis Plans.
"These products are generally utilized by leading defense prime contractors (Lockheed, Northrop, Raytheon) and integrated into their products which ultimately end up in systems provided directly to the military. Applications include navigation systems, fire control, C4ISR, telemetry, persistent surveillance, UAV ground control, etc."
More about the Exposition:
The upcoming The Sea-Air-Space Exposition displays the most current information and technology relevant to maritime policy.
The Navy League's Sea-Air-Space Exposition was founded in 1965 as a means to bring the U.S. defense industrial base, private-sector U.S. companies and key military decision makers together for an annual innovative, educational, professional and maritime based event located in the heart of Washington, DC. Sea-Air-Space is now the largest maritime exposition in the U.S. and continues as an invaluable extension of the Navy League's mission of maritime policy education and sea service support. More than 290 dynamic, innovative and sophisticated defense and maritime industry exhibits displaying the latest in technology and equipment.