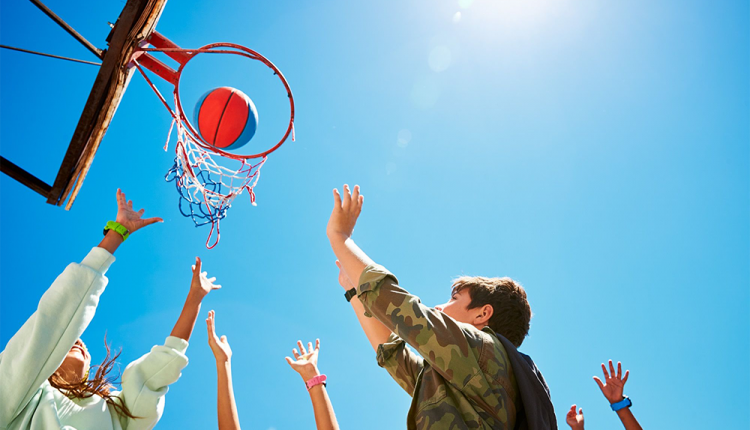 Xplora has announced that the XGO2 Android smartwatch for kids is now available in the UK. The XGO2 is an affordable yet feature rich smart watch with mobile phone and GPS tracking capabilities, providing premium quality components to please both children and parents.
Completely GDPR compliant, it is a good first phone for children aged five to 12. The Xplora XGO2 is available in black, blue, green or pink from Amazon with Prime delivery and the Xplora website.
The XGO2 allows kids to use a range of functions whilst remaining safe and secure. Running on Android 4.4 with a 1.4" capacitive touch color LCD screen and a resolution of 240 x 240, it is easy to use and is incredibly responsive with its 1.2 GHz Quad Core ARM Cortex A7 frequency, 512MB RAM and Spreadtrum SC9820E chipset. When wearing and using the device, children have the ability to make and receive voice calls from pre-saved numbers only, so they can communicate with friends or family without the risk of receiving any unsolicited calls.
These contacts can be managed on the parent's app which is free to download and helps adults to ensure children are only talking to trusted contacts. The watch does not feature social media, making the safety of children using it a priority. The device can also receive and reply to text messages including text, emojis, images and voice messages. With a 0.3 megapixel camera and 4GB storage, there is also plenty of room to store photos.
Including a 700mAh battery providing 72 hours of standby battery and working with Wi-Fi as well as 4G, 3G and 2G connectivity, the watch ensures reliable connectivity and is also IP67 water resistant so can survive a rainy day or messy play session outdoors!
One of the most exciting features on the XGO2 watch is the step counter which encourages children to stay active, investigate and explore and to also be rewarded for this! With in-built G Sensors, the XGO2 accurately tracks kid's steps which earn them Xplora Coins to be used in the ground breaking and award winning Xplora Goplay Platform.
This aims to motivate children to spend more time taking part in physical activities offline in exchange for virtual rewards that can later be redeemed online via a gaming platform. Having announced partnerships with big names including Sony PlayStation, Peter Rabbit, Dr Who and the most recent partnership with Tom & Jerry which launched on the 15th February 2021, Xplora are regularly adding new rewards to the platform, giving an incentive from characters that children are familiar with to keep getting outside!
Children earn one coin for every 1000 steps they make and these coins can then be used to claim products, merchandise from these shows and movies and even online game time such as the Tom & Jerry Pinball game. If they achieve a top three placement on the leader board, kids can also receive exclusive prize bundles which could include Bluetooth speakers, Amazon Fire kids tablets, instant cameras and RYZE Tello drones!
All collaborations are specifically designed to keep kids motivated, engaged, and moving. Children who wear Xplora smartwatches and engage with the Goplay platform typically take up to 300% more steps a day than regular users.
"Two questions that almost every parent asks themselves are, how can I better communicate with my children, and how can I get them more active," said Sten Kirkbak, CEO of Xplora. "That is what drove us to create the Xplora smartwatch for kids. Estimates predict more than 100 million smartwatches for children will be shipped in the next two years, so we realised our product and service platform would need to stand out and address these questions. No other smartwatch for kids provides the combination of phone, smartwatch, activity tracker, safety and a Goplay platform with the incentives needed to get kids up and moving."
Including many features that are designed to keep kids safe whilst being online, the emergency SOS button can be pressed by the child if needed and will notify their emergency contacts of their location. The XGO2 also uses multiple services to show the devices location (GPS + Wi-Fi + LBS) to ensure it is accurate. There is also the option to setup Safety Zones around key locations such as home and school so alerts can be sent if children exit these areas.
Providing ultimate parental control, parents can rest assured their children are safe whilst still allowing some freedom and independence thanks to the full control and visibility with functionality and settings that are all controlled from the app, including managing saved contacts. School Mode can also be activated so that there are no distractions in class with just the watch clock displaying but all calls and messages disabled. Whilst School Mode is on however, parents are still able to track the watch location and the SOS function is still active.
Additional features on the XGO2 include a torch, schedules, alarm and stopwatch to keep kids organised and on time. The XGO2 charges with a Pogo Pin magnetic charger allowing for contactless magnetic charging and also fits a Nano SIM card.