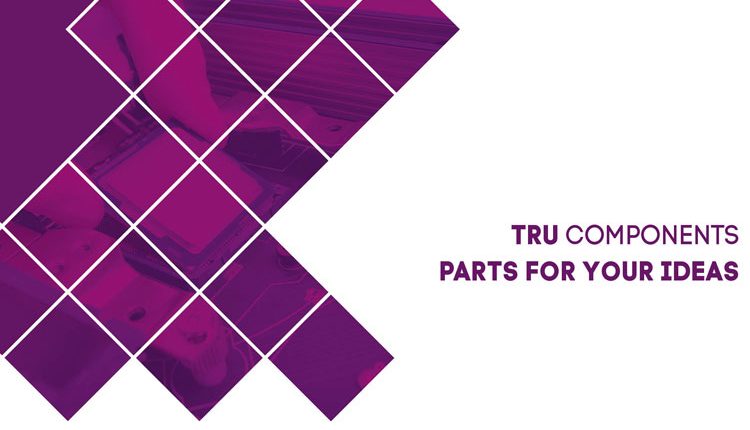 Conrad Business Supplies Launches Passive Component Brand
A new brand has been introduced by Conrad Business Supplies that targets active and passive components as well as electromechanics, cables and wires.
The 'TRU Components' brand stands for high quality products that meet the requirements of professional users.
From engineers and design houses to researchers and developers at electrical manufacturers and universities, to renowned entrepreneurs and bulk buyers in the areas of automotive, medical or information technology.
"For our new brand "TRU Components" – Parts for Your Ideas, we are constantly looking for the world's best manufacturers and suppliers", stated Tim Schlecht, Senior Expert Electrical Components at Conrad Business Supplies.
"In order to offer our customers premium quality for the highest requirements, our products are manufactured according to the standard of the FBDI (German Professional Association of Component Distribution), purchased and distributed under certified ESD protection."
So that the benefits of 'TRU Components' products are available to a wide customer base.
From design houses to large companies – individual components, quantities for pilot series as well as complete solutions are on offer.
There is no minimum order/value within the 'TRU Components' brand.
Furthermore, the entire 'TRU Components' range is available at attractive bulk prices.
Conrad Business Supplies supports customers with comprehensive advice and consulting services.
Therefore, the company relies on its experienced technical customer service team. This is to help users find the best products for their project.
Product availability
'TRU Components' products are available in Europe or worldwide here.
Alternatively, the products can also be ordered via customer service or in local branches.
All products are delivered in sustainable, customer-friendly packaging.