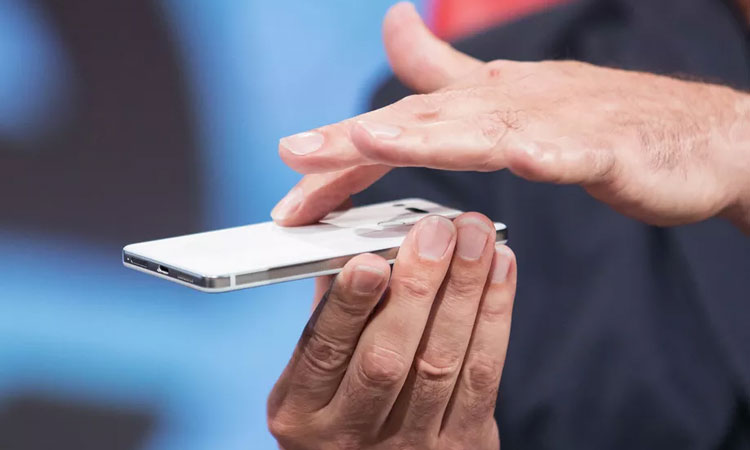 Credit: Asa Mathat, Recode
Essential Smartphone Is Ready To Ship Next Week
Essential plans to start shipping the white version of its phone next week. The company just began sending emails out to people who still have a preorder on the white model saying that the phone "is ready and we will start shipping next week." It also tweeted out that the phone would be available in white through Best Buy, Amazon, and Sprint.
The announcement puts the white version of the Essential phone nearly two months behind the black model, which started shipping on August 25. It's not clear what accounted for the delay — whether it's a matter of getting the materials right (not unheard of: years ago, Apple delayed the white iPhone 4 by ten months) or just making sure enough of any model of the phone would be available at all.
Welcome the newest Essential Phone: Pure White. Now available on https://t.co/5XqZeQu9cW and through partners @Amazon @BestBuy @Sprint. pic.twitter.com/lVZD29hLjz

— Essential (@essential) October 11, 2017
Essential's announcement also follows news that the phone's camera has been updated to hopefully take better photos and that a beta of Android Oreo and several other new features would arrive in the coming weeks.
With Apple, Google, and Samsung all announcing flagship phones since Essential shipped, the company has had a hard time keeping eyes on its first and only device.
With the white model finally arriving and some updates coming soon, Essential may be trying for something of a soft relaunch to get itself back in the spotlight.