Anyone who's attempted to potty-train their little ones knows that it can be a grueling task. If you have little boys at home, the task can produce a bit of a urine explosion all over the floor.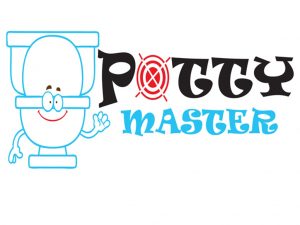 Cue the Potty Master. The tool, created by Texas-born Billy Franklin, is a sort of game that helps kids aim for the toilet, lower the seat, and flush, in order to create a well-rounded bathroom user.
How it works
First you hook the Potty Maser tool to your toilet. When the seat is raised, the toilet games begin. First a target is displayed in the toilet bowl.  Urine flow will cue a sensor that sends a signal to the scoreboard. The closer a child (or man, whatever) is to the target and the more he urinates, the more points he gets.
When he's done, the Potty Master will remind him to lower the seat, and even flush the toilet (that's when Potty Master gives him bonus points for doing a good job).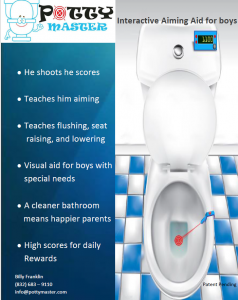 Potty Master is designed to fit all standard household toilets and doesn't really get in the way of other toilet users. It can be clipped on and off with ease.
"During my research I spoke with a lot of parents about Potty Master, I learned of more uses other than just teaching your little guy to go in the toilet.  Potty master is great for the boy who often makes a mess and the husband that can't seem to keep it clean. It's instinctive for a guy to want to hit a target, even the bigger guys. No matter what the game is, we like to improve our score. Potty Master is an innovative and effective way to keep the restroom clean while he's just playing a game."
Potty Master has just launched its Kickstarter campaign with 30 days remaining. The creators hope to raise $185,000 by July 30, 2015. If you're interested, head on over and check it out.
The creators have worked out the major bugs to get Potty Master  working. During the course of the next month they will work on scoring calculations and slimming the device down for final production models. They are also adding features to make Potty Maser work for girls as well, a step that should be completed by July 6, 2015.
Watch the video for more information.
https://www.youtube.com/watch?v=lfC4HRmAq50