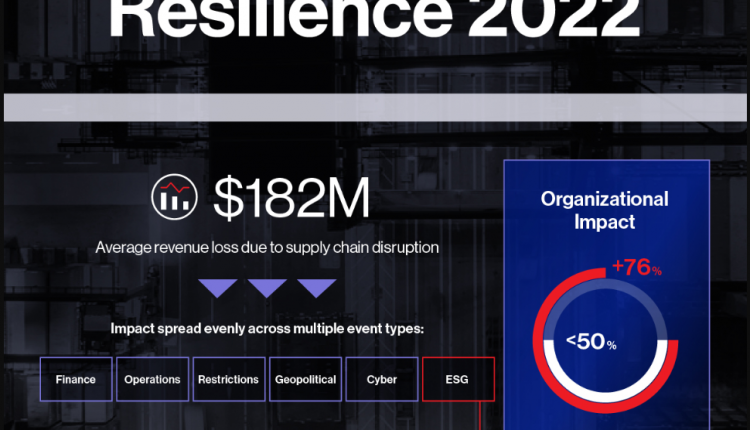 How 1,500 Global Decision Makers Are Responding to Supply Chain Woes
Interos released 'Resilience 2022,' the second edition of the company's Annual Global Supply Chain Report, a survey of more than 1,500 global supply chain leaders on the impact of continued supply chain upheavals across multiple industries. They report severe consequences and $182 million in lost revenue.
Key findings of the Interos Resilience 2022 survey, in some cases, are surprising:
Only 11% of organizations currently monitor supplier risk continuously
86% of companies acknowledge that their supply chain is too concentrated given the many risks, and more than 50% said they planned to nearshore to bring their supplies closer to their operations
64% of companies plan to make wholesale changes to their supply chain footprint
77% plan to implement or introduce technology in the next 12 months to gain visibility into their supply chains
Only 19% currently have supply chain technology solutions implemented. But the urgency to adopt these is clear, as over 75% of survey respondents said they plan to implement them over the next 12 months.
Interos conducted the research before Russia invaded Ukraine. The war has further exacerbated macroeconomic volatility and supply chain pressures. To read the full survey, click here.