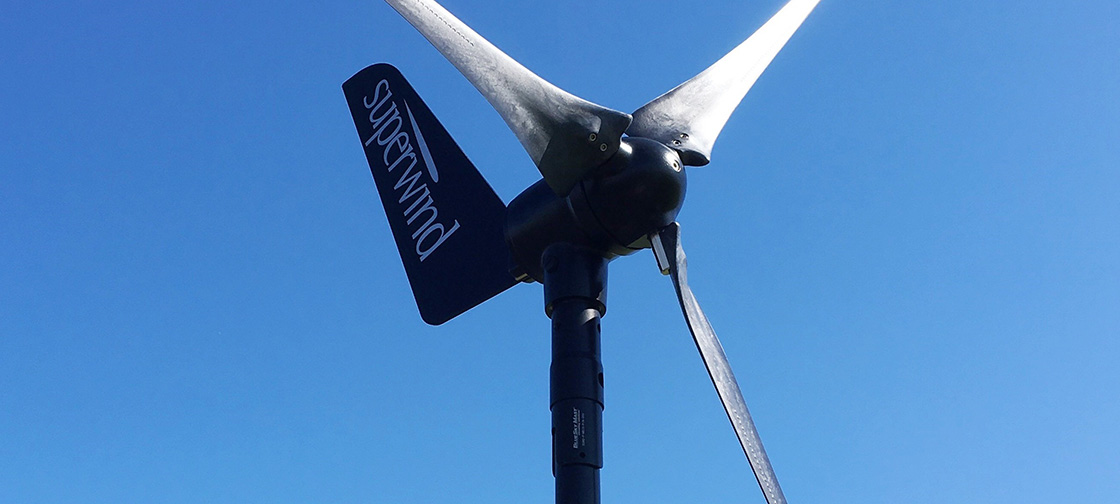 Ultralife Corporation, the global military-standard battery manufacturer, has tested and approved Mission Critical Energy's SuperWind SW350 mobile wind turbine for use with its URB range of Lithium Iron Phosphate (LiFePO4) battery packs. This latest development in battery chemistry is a large improvement over aging lead-acid (SLA) batteries commonly used in off-the-grid power storage.
The ruggedised, robust wind turbine, in combination with Ultralife's LiFePO4 batteries, provides an excellent off-grid power solution. It is well suited for telecommunications, defense applications, border security, mining, oil and gas production and any other situation that requires dependable, robust power generation and storage.
The URB range of LiFePO4 batteries was designed to supplant the largely outmoded SLA cells in any application. Ranging from 29 watt-hour packs to 1,280 watt-hour, 100A heavy-duty power supplies, the URB range offers power in compact, ruggedised and lightweight form factors.
"The demand for power for mission-critical in-the-field applications increases year on year," commented J.D DiGiacomandrea, Applications Engineering Manager at Ultralife Corporation. "That power needs to be completely dependable, and that's what the URB range is designed to provide.
"The URB range far outstrips its lead-acid analogues, being rated for over five times as many full depth charge-discharge cycles as the best SLAs available. This effectively makes them five times as reliable, even before considering the increased charge density. The low internal impedance relative to SLAs also allows for heavy switching loads, such as inverters and high-power communications."
Weighing 11.5kg, with a rotor diameter of 1.22m, the SW350 is an easily transported and constructed remote power generator. Rated for up to 350W and incorporating SuperWind's patented overspeed protection technology, the compact package is well suited for hands-free, reliable and safe-guarded charging of Ultralife's URB range.
"For heavy switching load applications, the quality of the incoming power is just as crucial," DiGiacomandrea continued. "The generating equipment must be as dependable as our batteries, which is why we put the SW350 under strict test conditions to gauge its efficacy with our cells.
"Incorrect or inconsistent charging can degrade lithium cells, with LiFePO4 chemistry cells being no exception. By ensuring that our batteries are paired with high quality generating equipment, their expected lifespan is met and, most crucially, consistent and dependable power is delivered to the mission critical field application."