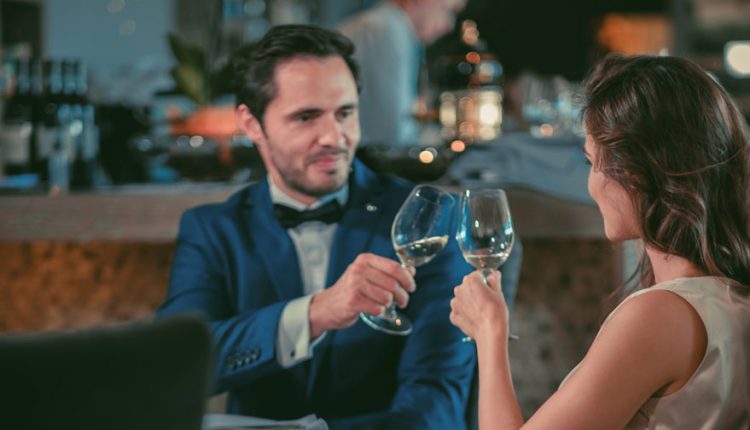 Situated in the idyllic and typically English countryside village of Thursley in Surrey, you will find MysteryVibe Design HQ. It was not where I expected the sex toy company to be located, though once inside the studio it looked like every other startup I had visited – it was white, bright and filled with computer screens – which conflicted with what my prior assumptions had been – of a darkly lit dungeon with ropes hanging from the ceiling. My assumptions neatly sum up the hurdles that MysteryVibe has faced – taboo.
Sex tech taboo
Even in 2017, sex is still taboo – and worse than any mention of sex, is that of female pleasure from sex – but this is where MysteryVibe has disrupted the market and capitalized on the conservative mindset of the past and the sexual liberation of the future.
In conversation with Rob Weekly, co-founder and CTO of MysteryVibe, he told us that securing investment for their product Crescendo has been difficult due to 'morality clauses'. This extended not just to individuals and companies from which they sought financing, and in the US especially, but also crowdfunding platforms like Kickstarter and Indiegogo, which three years ago did not accept sex toys. Weekly explained that Crescendo had been met with excitement and enthusiasm from investors, but inevitably turned down due to policy.
So MysteryVibe had to look elsewhere, and despite the conservative barriers they had been met with, their product's viability outshone this for their 'angel investors'.
Usually, a former entrepreneur or professional who provides starting or growth capital in promising ventures, and helps also with advice and contacts.

– BusinessDictionary
The co-founders invested initially in the prototype of their concept to get things off the ground and looked to affluent individuals for the next round of funding.
MysteryVibe has gone through five rounds of investment. They have so far raised £2.6M from investors to date, valuing the business at £8.6M.
Crescendo is available via Amazon, Fab.com, Brookstone, Lovehoney, Amsterdam airport and soon JD.com, but it has been difficult for MysteryVibe to get distributors to take them seriously just because of the 'sex' label.
Crescendo comes into being
The group of four founders (Soumyadip Rakshit – Chief Executive, Shanshan Xu – Chief Financial Officer, Rob Weekly – Chief Technical Officer and Stephanie Alys -Chief Pleasure Officer) had bounced their idea of disrupting the sex toy market with a bendable and connected product for a while before creating a prototype. Not only did the product raise challenges in convincing a consumer to invest in a personal pleasure product, but also mechanical challenges.
You know what they say, six motors are better than one.
The USP of Crescendo is that it not only accepts, but embraces the fact that when it comes to pleasure devices it really is not a 'one size fits all' scenario. MysteryVibe created a product that is flexible to the varying shapes and sizes of its users – of all genders.
Most toys on the market have one to two motors in them, and Crescendo has six. This allows more versatile stimulation – but meant that the product had to be engineered in such a way that there would be no mechanical stress to the motors when the product was bent.
Weekly said that they found the solution in a flexible circuit board that allows the product to bend without compromising on connection.
Date night gets smart.
The connectivity in Crescendo is part of what makes it unique. Weekly told us that with Crescendo they were trying to make it easier for people to enjoy their relationships together – despite leading busy lives – and have a more customized pleasure experience.
The free APP available for Android and IOS allows users to remote control Crescendo, download new vibes and even create custom vibes themselves. The future for Crescendo is to allow connection to the smart home, via the app, allowing the user to create a fully immersive experience by controlling lighting, temperature, music and TV to create the ultimate ambience to set the mood. The product itself can also be controlled via the app within ten meters.
An award-winning startup
Startup Awards – Export Business of the Year 2017
Creative Tech Awards – Breakthrough Technology Award 2017 – up against AirBNB and NIKE
Red Dot Award – Product Design 2017
EID Excellence In Design 2017 – Silver Award
Clio Awards – Bronze Award
User Experience (UX) research
Seymour Powell helped MysteryVibe with feasibility studies for the mechanical design and the overall branding of the product. For market research, they worked with existing data from Durex.
MysteryVibe ran workshops with groups of women to research everything from usability to color tone and also requested feedback from the blogging community to which co-founder and CPO (Chief Pleasure Officer), Stephanie Alys, reached out to.
Privacy and security were large considerations in the design of the product – MysteryVibe does not store any personal data.
MysteryVibe also worked with RPD International to get the product to market, by having it manufactured in China. This was the company's path to production, as a UK based company, they utilized the experience of a company that knows the production processes in China.
When MysteryVibe launched Crescendo in TechCrunch New York they created a social media ThunderClap campaign. Their web server crashed due to a million hits, which whilst it was a drawback for the company, clearly showed existing demand and proof-of-market.
Sexually charged 'Qi' and tech specs
The MysteryVibe development team worked on the hardware and integrated firmware first and then the app development was outsourced to design partners Fueled (iOS) and Untitled Kingdom (Android).
Flexible circuit board, flexible without stress and maintaining connection
Inductive charging coil
Lithium ion battery
Driver stage for six motors
Bluetooth controller from Texas Instruments
IDT chipset
The Qi charger that MysteryVibe developed has proved so successful to the company that they have launched it as a spin-off, licensing their design as another revenue stream.
Top tips for startups
You can't do it alone, create a team of experts.
Make sure you have someone who understands how to get investment.
 Build a strong knowledge of the market, there has to be scope to sell your product , understand in detail your margins and product costs.
Create a working prototype as close to final as possible, this will help engage investors.
When are you no longer a startup?
"For me, and I expect my partners might disagree, it is when we are financially self-sustaining, and no longer need financial investment to survive," said Weekly.
Describe your experience as a startup in one sentence.
"I've never been an product idea sort of person, but I love bringing those ideas to fruition especially in a mass market like we have where you have to design with both cost and performance in mind," Weekly summed up.
The product can be bought here with an exclusive eeDesignIt discount