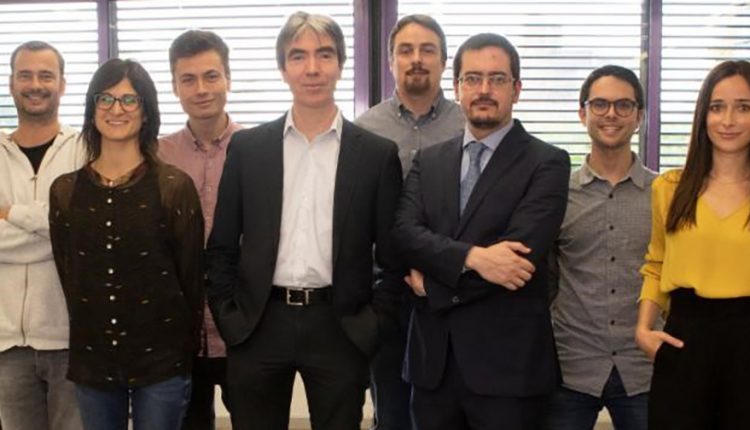 Nanusens
Over one million euros raised to invest in R&D
The nano-technology company, Nanusens, has raised over a million Euros (£941,950) from 786 people via Crowdcube. This is a pre-Series A funding round and will enable to company to invest in R&D and additional staff as well as accelerate product roll out.
Nanusens CEO, Dr Josep Montanyà i Silvestre, explained: "The company's original target for investment was £400,000 and we were swamped by people interested in investing in our novel technology. However, the majority of them were tech-savvy investors from the UK who wanted to invest using the British Enterprise Investment Scheme (EIS) scheme that incentivises investment in UK companies. In order to qualify for this, we moved the company's base from Barcelona to the UK. It took a couple of months to have this recognized for EIS so we kept the Crowdcube open until it was formally approved and then investment more than doubled our target."
Until now, sensors had to come off the standard CMOS production line to have the MEMS created on them using different processes. Nanusens multi-patent pending technology enables it to create nano-sensors using a standard CMOS processes within the same production flow as the rest of the chip production. This innovative approach reduces the size and cost of the sensors along with up to 85% reduction in the time to market. Nanusens believes that its disruptive technology will revolutionize the sensor market and meet the increasing demand for low cost sensors in smartphones, wearable technology and IoT devices that has already made sensors a multi-billion dollar industry
The Inter Metal Dielectric (IMD) is etched away through the pad openings in the passivation layer using vapor HF (vHF) to create the nano-sensor structures. The holes are then sealed and the chip packaged as necessary. As only a standard CMOS process with minimal post-processing is used, and the sensors can be directly integrated with active circuitry as required, the sensors can potentially have high yields similar to CMOS devices.