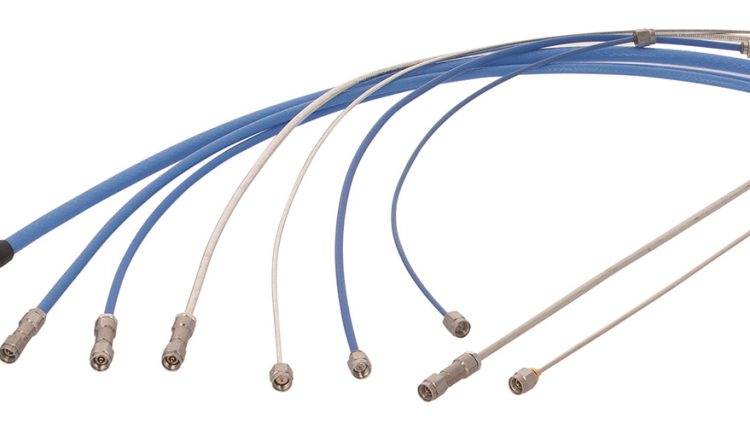 HUBER+SUHNER
Phase-stable cables for critical applications at electronica 2018
International manufacturer of components and system solutions for optical and electrical connectivity, HUBER+SUHNER, is set to debut its newest cable assemblies which push the boundaries for stability and reliability in harsh environments at electronica, November 13th to 16th, 2018 in Munich.
The global Swiss-based company will be showcasing its five new and improved phase invariant CT cable assemblies which have been specifically developed for applications which require precise electrical length connectivity.
Opening a new door for phase critical applications in fluctuating temperatures, HUBER+SUHNER has reportedly created a steady and reliable interconnect solution to satisfy a huge range of applications where phase stability is key. Along with the phase vs temperature performance, as well as a range of cable constructions to fulfill any customer demands, it aims to meet all requirements in Radio Frequency, Aerospace & Defense, Test & Measurement and Industrial environments.
The solutions also have unique features to achieve a significantly improved insertion loss stability over temperature compared to standard coaxial cables. This is due to its innovative design, structure and specific developed materials.
Eduardo Romero, Product Manager at HUBER+SUHNER, stated: "Thanks to our long-standing knowledge in providing communications to critical environments, we know exactly what the market, and essentially, customers, need from cable assemblies. Research and Development is core to the HUBER+SUHNER backbone, and our new CT assemblies offering is a direct result of our findings. The new assemblies achieve increased accuracy, stability and reliability over multiple temperature cycles, and there are no limitations no matter the temperature or industry.
"The new and improved CT variants of the tried and tested Sucoform, EZ, Minibend and Multiflex product families are practical and cost-effective yet performance and reliability are never compromised. Giving customers the option to control fluctuating temperature changes within their cable assemblies will ultimately lead to increased accuracy, stability and reliability – a beneficial scenario for all involved."
electronica visitors can find HUBER+SUHNER at Hall B2, Booth 439, Messe München in Munich, Germany 13th-16th November 2018.