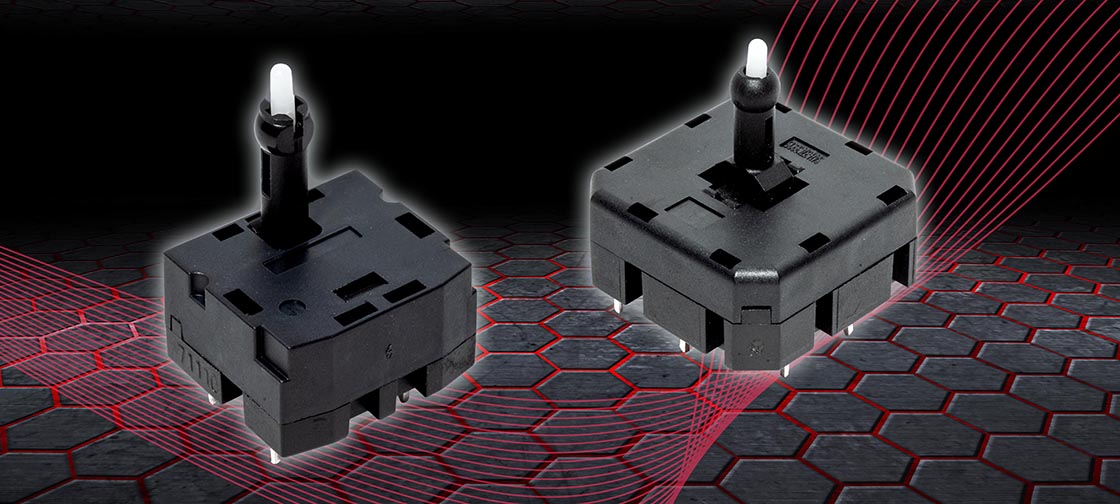 C&K
The SAM series switch is valuable for applications such as seat adjustment systems for automotive, off-road vehicles and avionics along with industrial controls and motorized healthcare devices that require a specific ergonomic feel. The SAM series switch enables manufacturers to reduce the necessary hardware to power the functionality of the device being controlled by eliminating the need for relay switches.
Norman U, Automotive Solutions Manager, C&K, explained: "The ergonomics of electrified switch controls are quite similar among different brands. What sets C&K's SAM series switch apart from competitors is its easy integration, versatility and durability. Customers can now order off-the-shelf SAM switches while different versions are also customizable for haptic and button interface modulation to meet specific design needs."
Notable features of the SAM series switch include a two- or four-way actuation, power contact technology for direct motor actuation, direct mounting capability on to a printed circuit board, a spring-loaded shaft to reduce vibrational noise, various shaft lengths and shapes for easy integration, and different haptic ranges. With strong PCB mounting and THT terminals, the SAM series has excellent durability necessary for automotive applications.
Additionally, extra features such as signal, low profile, and improved haptics for power contacts can be provided on most customized versions. Customers will also benefit from an increasing range of features integrated into products based on the latest trends in HMI solutions.