Today's Tech Image: NASA's advanced electric propulsion system
Earlier this week, NASA determined that Aerojet Rocketdyne, Inc. would design and develop an advanced electric propulsion system that will advance commercial space capabilities and enable deep space exploration missions.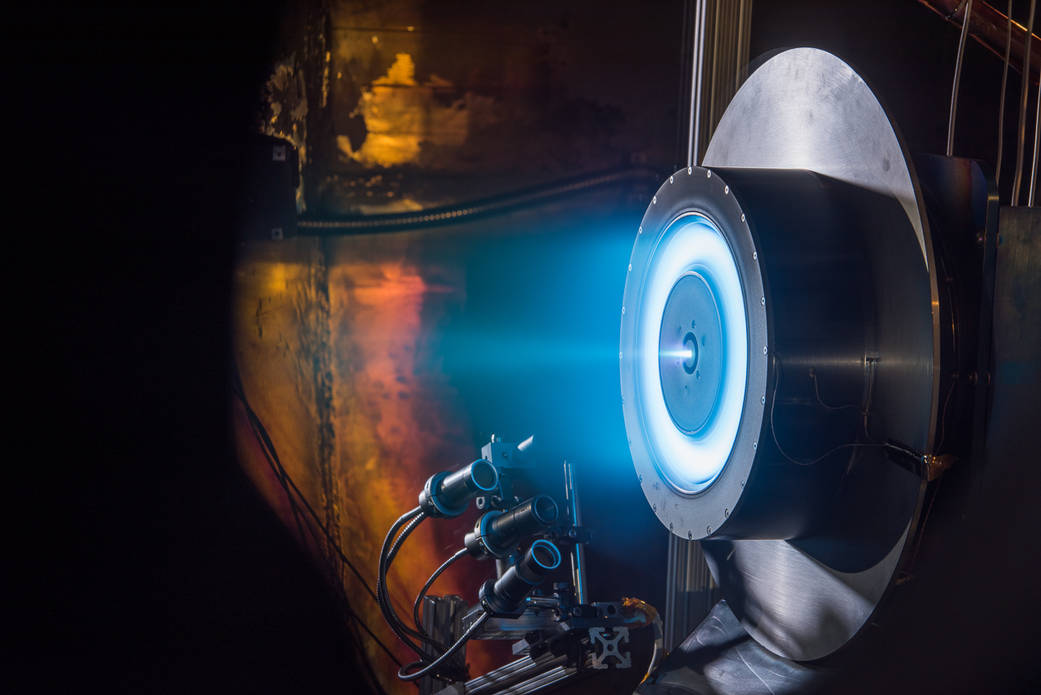 In this image, you can see a prototype 13-kilowatt Hall thruster that was tested at NASA's Glenn Research Center. This prototype demonstrated the technology is ready for continued development of high-power solar electric propulsion into a flight-qualified system.
For over 50 years, NASA has been transforming the development of spaceflight electric propulsion technology. The first successful ion electric propulsion thruster was developed back in the 1950s and the first operation of an electric propulsion system in space flew in 1964. Since that time, NASA has been relying more and more on solar electric propulsion for long-duration, deep-space robotic science and exploration missions.
Creating advanced electric propulsion systems could increase spacecraft fuel efficiency by 10 times over current chemical propulsion technology and more than double thrust capability compared to current electric propulsion technology.
Once the new technology is developed, it will be demonstrated in space.