Toyota's newest concept car is made primarily of wood
When Toyota heads out to Milan Design Week, the world's largest design exhibition, next month it will come with its newest concept car. The company will unveil the Setsuna, made primarily of wood.
Toyota's decision to use wood, which it considers durable, yet prone to change over time, symbolizes the company's outlook on the gradual transformation of cars over the years.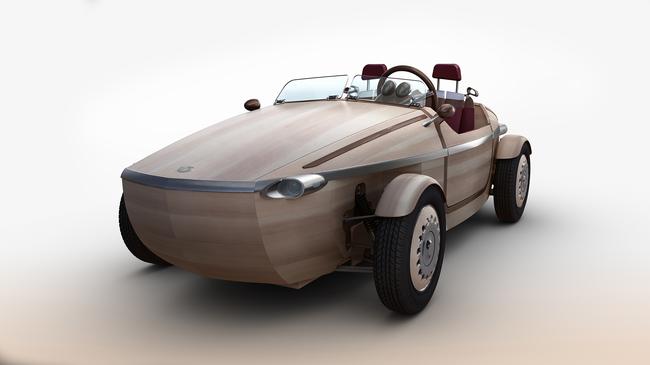 According to Toyota, the concept is expressing the notion that, as a family accrues time and experiences together with their car, lovingly caring for it and passing it on to the next generation, that car will acquire a new type of value that only the members of that family can appreciate, which is probably why it was named Setsuna, meaning "moment" in Japanese.
Toyota picked a variety of types of wood for different parts of the car, including the exterior panels, frame, floor, and seats.
The engineers decided which wood-type would be best for each application. For example, they used Japanese cedar for the exterior panels and Japanese birch for the frame.
"We also paid particular attention to the sizes and arrangements of individual parts," said Kenji Tsuji, the Toyota engineer overseeing development of the Setsuna.  For the assembly structure, we adopted a traditional Japanese joinery technique called okuriari which does not use any nails or screws. The completed body line of the Setsuna expresses a beautiful curve reminiscent of a boat. We would also like the viewer to imagine how the Setsuna will gradually develop a complex and unique character over the years. The car includes a 100-year meter that will keep time over generations, and seats that combine functional beauty with the gentle hue of the wood."
The Setsuna is about 9 ft. long, 5 ft. wide, comes equipped with an electric motor and can seat two people.