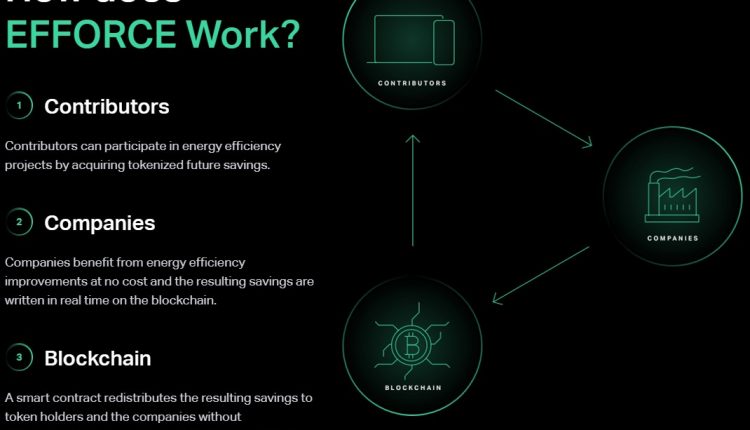 Wozniak Launches Billion Dollar Energy-Efficiency Venture
Steve Wozniak is out of retirement and launching his second company, Efforce. The mission is to transform and disrupt energy efficiency. Efforce enables companies to undertake energy efficiency measures at no cost, freeing up liquidity for investment in more critical areas. It opens up accessibility to the energy efficiency market for large and small investors, no matter where they are, and monetizes the transferable energy savings.
Efforce is leveraging blockchain and tokens called WOZX as the mechanisms to create a seamless platform to spur global energy efficiency. WOZX tokens were just listed on hbtc.com.
Today's energy services companies (ESCOs) must have access to large amounts of capital (typically $200,000 minimum) to undertake energy efficiency improvements. Traditional funding is often not available to them.
Wozniak's is the first decentralized platform that allows everyone to participate and benefit financially from worldwide energy efficiency projects that promote meaningful environmental change. Simply, Efforce allows business owners to safely register their energy upgrade project on the web and receive funding from all types of investors around the world. The companies will, in turn, have more available cash to use for other projects.
Efforce democratizes the market with involvement from project registration through development, the creation of an Energy Performance Contract, and listings for crowd contribution via fractional or whole WOZX tokens. It then uses smart meters attached to the blockchain to measure savings. The savings data are loaded to the investor's profile as an energy credit in megawatt-hours for use or sale by the investor. For more information, visit www.Efforce.io.