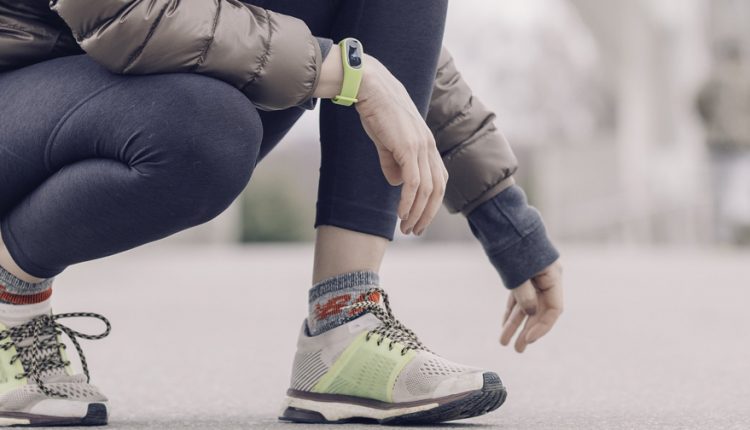 Modeled after the Fitbit Alta, the Ace comes in two different colors – Power Purple and Electric Blue. By glancing at the display, users can easily read both their steps and statistics. The wristband is also designed for growing kids, allowing them to adjust it whenever it starts to feel too tight.
Monitoring achievement
The Fitbit Ace can track steps, how long kids are active each day, and how long they're sleeping. If kids hit their goals, they'll receive celebratory messages as well as achievement badges.
Unlike other children's wearables, the Ace doesn't have any GPS capabilities so it won't track children's exact location.
Kids are able to set their own daily goals and active minutes for the Ace to track each day. They can also compete in step challenges with other family members, and send each other messages or cheers.
Connecting children to their parents
Parents can also turn on Reminders to Move, which will send kids friendly on-screen messages to encourage them to stay active throughout the day.
All of the information can be viewed through the Fitbit app, which syncs wirelessly to iOS and Android devices. Parents will have to set up a family account, along with an account for their child.
Through 'Parent's View,' parents have an in-depth view of their child's activity while Kid's view is more restricted. It allows children to see their stats, badges, and more, but can be turned on and off by the parent.
But Fitbit also made sure the information kids had access to wasn't going to impact them negatively. So, statistics like body fat percentage or calorie count won't be accessible for them to see.
When it comes to battery life, the Ace should be able to last kids up to five days but this could vary depending on use.
Since it's showerproof, both parents and kids won't have to worry about ruining it when there's a spill.
There are also ten clock face designs to choose from which show goal progress, date, and time, among other information.
The Fitbit Ace is currently available for pre-order on Fitbit's site, and will cost $100.