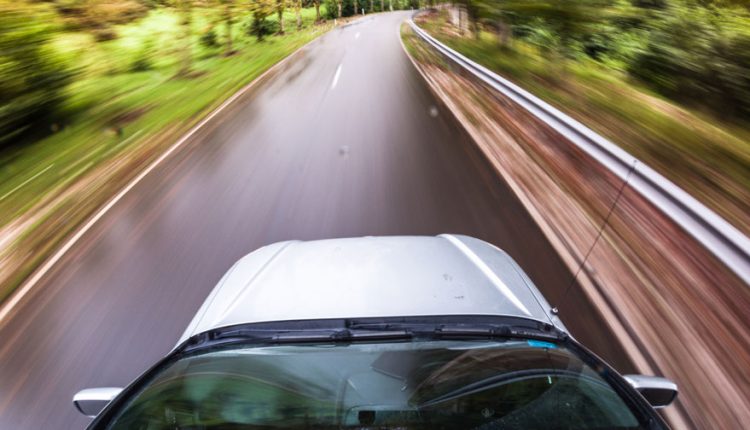 Companies scramble to meet self-driving promises
This is the year when promises of self-driving prowess began to come due, and when companies began to scramble to meet them, or seem to.
In November, Waymo's pilot ride-hailing service in Arizona put the safety driver in the back seat, more or less fulfilling the promise of the company's founding spirit, Alphabet's Sergei Brin, who'd said true self-driving cars would hit the roads by 2017.
Earlier, Audi proclaimed that its soon-to-be-released A8 would offer Level 3 autonomy, meaning that it would let the person behind the wheel read the paper or sightsee, provided that he be prepared to take back the wheel after a warning. Cadillac—more careful with its terminology—characterized its new Cruise technology as Level 2; it allows the driver to keep hands off the wheel but uses internal cameras to ensure that he pays attention to the road.
True, there are still no truly commercial ride-hailing robocar services. The technology just hasn't been proved safe, either to the satisfaction of road-safety regulators or even to that of the car makers themselves. Case in point: Volvo, the car company whose middle name is safety, has just deferred a driverless pilot program that had been scheduled for next year in Gothenburg; the program is now on for 2021.
Why all the backing and filling? Quite probably the more ambitious claims were made by suits in the C suite and then walked back by engineers in the lab. The original big, fat promise, by Brin, was certainly in line with Silicon Valley business culture, which is to talk big and apologize later, if at all.
Silicon Valley fellows have definitely tended to patronize the metal-banging car guys in Detroit and beyond. They reasoned that if the car of the future would essentially be a rolling supercomputer, who was better placed to design it than the computer scientists?
Alas, getting a car to kinda, sorta drive itself is surprisingly easy. Engineers were doing it decades ago. Getting it to drive itself with 99.9% reliability is harder, but with today's digital devices, it's still no biggie. But remember: human beings suffer only one death for every 100 million miles driven in the United States, which is a whole lot further than just one 'nine' past the decimal point. Getting a robotic car that good or better is still fiendishly hard. And even if you could do it, proving you had is harder still.
Some of the over-promising may have riled bench scientists enough to get them to leave. In late 2016, after Elon Musk implied that Autopilot had achieved self-driving capability, the head of that program distanced himself from the implication and, two months later, resigned to found a rival company, Aurora Innovation.
Other engineers have also taken back things they'd said. As recently as 2015, Chris Urmson, then the head of Waymo, said in a TED talk that he expected that his 11-year-old son wouldn't need to take his driver's license at age 16 because robocars would be a reality by then. But just a year later, Urmson changed his tune, saying that cars capable of driving themselves under all conditions might not come for 30 years. Soon afterwards, he left Waymo.
That's not to say that the major car companies (and a lot of non-car tech giants) are simply blowing smoke. They really do believe robocar technology is coming, and fast—just not as fast as they promised. And the evidence is as solid as it gets: the companies are putting their money where their mouths are.
Here's a very partial list of acquisitions made over the past 12 months:
Intel bought Israel's Mobileye for $15bn and made it the center of its autonomous driving program. It also invested $390m in Here, a mapping company.
Ford poured $1bn into Argo and made it the center of its robocar program.
Broadcom bid $193bn for auto supplier Qualcomm, which had itself bid $38bn for NXP, a major robocar supplier—thanks to its own recent acquisition of Freescale. So far, only the Freescale acquisition has actually gone through.
Delphi acquired robocar firm NuTonomy for $450m.
GM Cruise—created in 2016 when GM acquired Cruise—acquired Stobe, a flash-lidar company, for an undisclosed sum.
Lidar companies are popping up like mushrooms after a storm, fueled by VC money, hope, and the fear of missing out. Ford's Argo subsidiary doubled down on Ford's earlier investment in Velodyne, and it hedged its bet by also investing in Princeton Lightwave. Delphi invested in LedderTech and Innoviz. TetraVue has received VC funding from Bosch and Samsung. Luminar is backed by Peter Thiel, among others.
Meanwhile, a lot of companies are forming robocar partnerships—Bosch and Nvidia, Audi and Nvidia, Lyft and NuTonomy, and on and on.
As all that money blows around, it is accompanied by a giant sucking sound, the sound of companies sweeping in every last engineer who has the key robocar skills. The free-for-all has driven average salaries to around $300K.
How long all this goes on depends on when one or two robocar setups become the industry standard. Come the revolution, a handful of winners will profit, a world of losers will slink away or vanish, salaries will fall back to earth—and robocars will roam the roads at last.