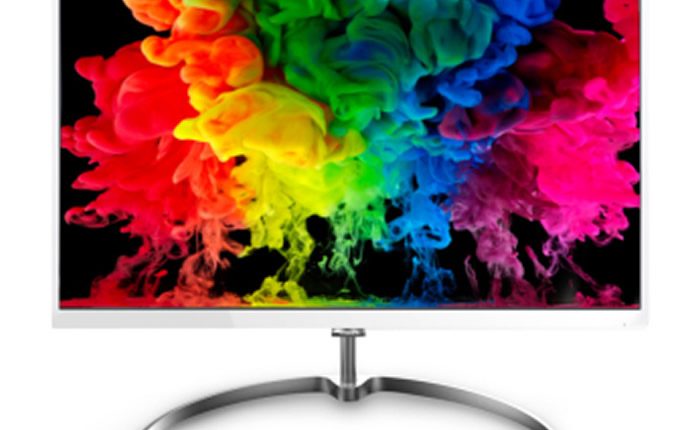 Displays deliver greater color brilliance and more speed
At IFA 2016 from 2nd-7th September, MMD, the technology company and brand license partner for Philips Monitors, is putting on a great show with innovations that are a deserved waypoint on the IFA tour.
With advanced displays to deliver greater color brilliance and accuracy, more speed, and create a more immersive experience for better focus at work and after hours – plus sneak previews of forthcoming products – the Philips stand in hall 22 showcases viewing performance at its best. Highlights include the following product innovations:
Largest 4K curved display on the market
Awaiting visitors is the 40″ Brilliance Curved display – the largest 4K curved display on the market, and an addition to the Philips Monitors curved display line-up. It wraps gently around the user's line of vision to create a more personal space, and even features a tilt option for optimal positioning. The result is a truly immersive, focused experience, ideal for people who need to concentrate in busy and noisy offices, and ideal also for gamers who want to get into the live action. The integrated speakers complement the visuals with superb sound.
Other curved displays will also be on show – like a 34″ height-adjustable ultra-slim display, with dazzling Quad HD resolution and integrated sound.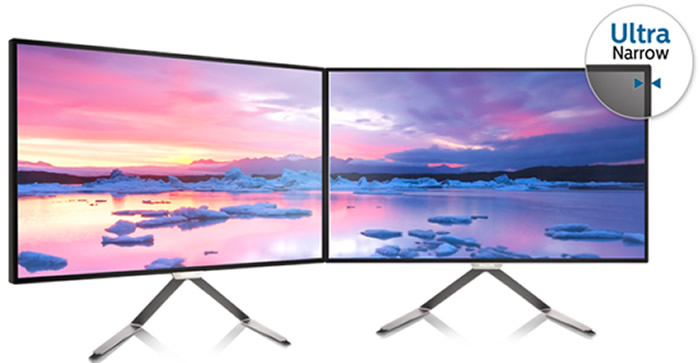 Pop-up webcam makes life tough for camera hackers
A number of products and technologies are also on show specifically for the demands of the B2B space – such as security in the enterprise. IFA 2016 marks the debut showing of the first Philips display with a webcam that pops up when needed, and is otherwise hidden in the display frame – blocking off a potential spyhole for hackers. And for professional-grade connectivity, the show will also include new displays with the superfast transfer speed and easy one-cable docking of the latest-generation USB Type C connector.
UltraColor and UltraSlim
Another preview is the C7 series, the slimmest-ever screens from Philips Monitors. Along with UltraColor for even more true-to-life images, the C7 displays have an ultra-slim design that makes them an eye-catcher in any setting. Being frameless on three sides, the displays also maximize the viewing area for a truly seamless look, and reduce the chance of distraction for the eyes. They also create an unbroken viewing area when multiple monitors are lined up side-by-side – a benefit for apps such as financial spreadsheets or tables.
Four-sided frameless
People needing even more screen space can look forward to the C6 displays, frameless on all four sides. With a 23.8″ model in Full HD and a 27″ model offering Quad HD, these displays offer clean, elegant looks with edge-to-edge images for an expansive tiling experience.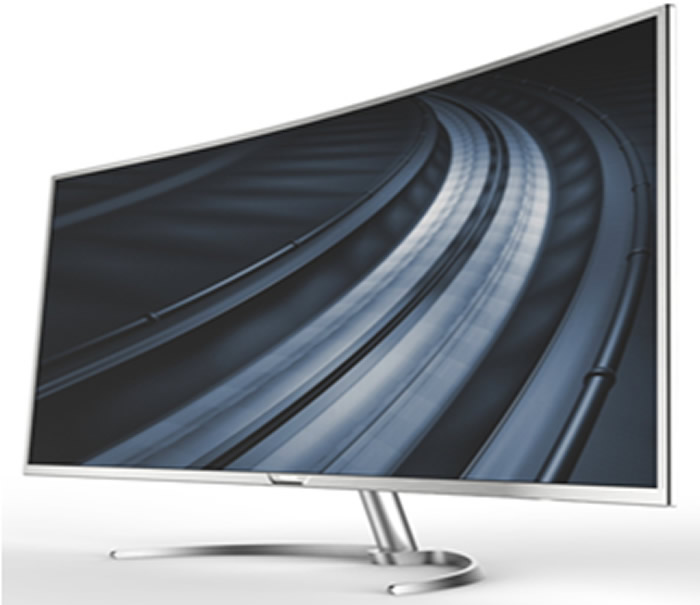 E8 and E7 displays with UltraColor
Also on show for visitors to preview are the E8 displays in 23.8 and 27″ versions, featuring innovative UltraColor technology combined with QHD resolution. What's more, visitors will be able to see the 27 and 31.5″ curved (1800R) Full HD monitors. Supporting a wider gamut, UltraColor expands on the range of colors that are perceived by users. With 90-95% of the NTSC gamut as opposed to the typical 72%, UltraColor creates more true-to-life images with more natural-looking greens, vivid reds and deeper blues. At a price point that will make wraparound viewing accessible to more users than ever, the latest displays bring media entertainment, images, and even productivity more alive, all complemented by full digital sound thanks to the speakers. The slim design provides dazzling looks for living spaces.
The latest E7 displays –a 31.5″ model, which joins the 24 and 27″ models already available – will also be at the stand for visitors to try out. The displays also feature innovative UltraColor technology. Test-drive the displays at in Hall 22.