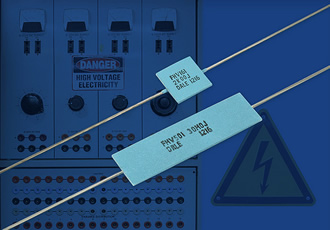 FHV Series Axial-Leaded Thick Film Resistors Increase Reliability
Vishay introduced a new series of axial-leaded thick film planar through-hole resistors featuring a flameproof silicone coating for increased reliability. Offering high voltage handling up to 15 kV, Vishay Techno FHV Axial series devices are optimized for pulse applications in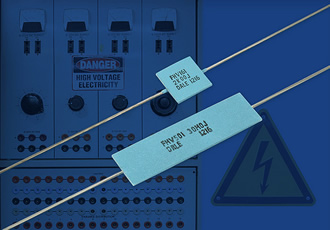 industrial power supplies and laboratory/medical equipment.
The devices released today feature a robust construction consisting of a high-temperature fired cermet film resistive element and high-purity 96 % alumina core. With their flameproof silicone coating, the resistors are designed to withstand overload conditions without flame or mechanical damage.
Offering a non-inductive design in nine case sizes, FHV Axial series devices feature a wide resistance range from 100 Ω to 10 GΩ, tolerances down to ± 1 %, low TCR to ± 100 ppm/°C, and power ratings from 0.25 W to 4 W at +70 °C and 0.125 W to 2 W at +125 °C. The RoHS-compliant, halogen-free resistors offer tin-plated copper terminations. Matched sets are available on request.
Samples and production quantities of the FHV Axial series devices are available now, with lead times of 10 weeks for large orders.